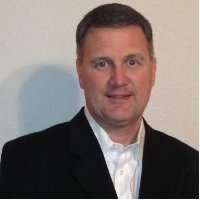 DALLAS, TEXAS (PRWEB) April 28, 2015
Point 2 Point Global Security announced today that Jim Beiermann has joined the company as CFO. Jim is a highly accomplished, senior finance and operational management executive with more than 25 years' experience in public and private industry, including start-ups and multi-billion-dollar corporations.
As CFO, Jim will serve on the Executive Leadership Team at Point 2 Point and will be responsible for the overall strategic financial management of the company. Stephanie Point, CEO and Founder said, "Jim's drive for results and wealth of experience has already made him a key addition to the Point 2 Point team."
Jim started his career in the financial industry working for a well-known bank in Chicago as well as Board of Trade. After relocating to California in 1991, he began his 15 year career in healthcare working for two of the largest for profit managed healthcare organizations. During this time he served in many progressive roles such as Director of Accounting and Finance, Vice President of Finance, Vice President of Operations, and Vice President of Product Development.
After his time working for a large publicly traded fortune 100 company, Jim joined a multi-billion dollar privately held electrical distribution company. During the next eight years, his responsibilities included overseeing the annual financial audit with E&Y, acquisitions, treasury, risk management, accounting, payroll, benefits administration, real estate and fleet management.
Most recently, Jim was Senior Vice President of Finance for a venture-backed start up organization serving customers such as AT&T and Verizon. In this role, he established financial disciplines to drive strategic decisions and provided direction to the Board of Directors.
Jim is a graduate of the University of Illinois with a Bachelor's of Science in Finance and is a Certified Public Accountant.
Point 2 Point Global Security, Inc. is a U.S. based security company protecting major corporations, high profile executives and government entities from physical and reputational risk. The deep experience of our leaders and national network of security personnel prepare us to anticipate and manage the full range of risks to our clients' people, assets and brands. Our agile business model, supported by an extensive database of certified security forces and the proprietary technology to deploy and manage them, enables us to deliver strategic operations in North America within hours. We pride ourselves on our carefully screened and impeccably trained armed and unarmed security personnel as well as our team of off-duty and retired police officers, government agency and military professionals. Our variety of experts, managed centrally, deliver comprehensive and specific client-centered programs nationwide – 24/7. Our commitment is the safety and security of our clients and employees. Our mission is to deliver unmatched service, on every assignment!