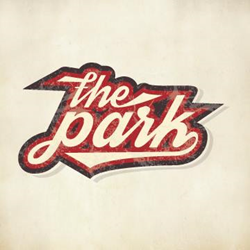 By aligning ourselves with the world's most innovative and cutting edge brands out there, [The Park] offers trainers and coaches the tools needed to produce higher caliber athletes than ever before.
Toronto, Ontario (PRWEB) April 29, 2015
FOR IMMEDIATE RELEASE
zFlo, Inc. a North American leader in motion analysis software and systems is excited to announce a new partnership with The Park Sports, Inc. of Whitby, Ontario.
With their adoption of the iSen Inertial Motion Capture System, The Park has positioned itself as a go-to company for athletes and organizations seeking top-level testing services. From 3D analytics of specific athletic movements like skating in ice-hockey and throwing in baseball, the iSen system is a powerful solution that zFlo has been actively promoting in the US and Canada since January of this year. In addition to the iSen system, The Park Sports is also utilizing a force-platform and automated analysis software provided by zFlo, Inc. This jump-measuring system allows Ryan Smyth of The Park Sports to capture jumping data from many athletes in rapid succession and instantly provide a detailed break-down of their jumping mechanics. When synced with high-speed video, this solution, TEMPLO Jump, is even more powerful.
This partnership gives zFlo a solid footing in the Canadian Sports market, with the expectation that more facilities and organizations will soon recognize the value of this technology to athlete monitoring and assessment. In addition, the raw data collected by The Park is being used by zFlo and their partners to develop more sport-specific protocols for objective athletic assessment. Ryan Smyth, owner and operator of The Park Sports, says "Analytics and data collection aren't altogether new ideas in the world of sports, but the methods used to capture this information are changing rapidly. It is our [The Park's] intention to help bridge the gap between old school thinking and what we consider to be the future of sports training."
Needless to say, both companies are excited about the collaboration and anticipate a busy summer season for athlete analysis.
zFlo, Inc. has been in the motion analysis industry since 2002. Based out of Boston, MA, the company is an active distributor for several motion-analysis industry leaders CONTEMPLAS, GmbH. STT-Systems, out of Spain, and myon AG are their primary partners, providing a powerful suite of motion-analysis systems for all levels of users. zFlo also develops web-applications that are designed to improve workflows for their customers.
END
Press contact:
Bennet Watson - Sales Manager with zFlo, Inc.
Phone: (508) 269-5090
e-mail: bennet(at)zflomotion(dot)com