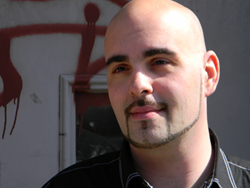 This is definitely a much needed step in our city's effort for consistency in assuring all New Yorker's and tourists are consuming safely prepared foods
New York, New York (PRWEB) April 29, 2015
Award winning, Culinary Hall of Fame inducted chef, Vincent Tropepe of Tropepe & Associates, LLC. a restaurant consulting and restaurant defense strategy firm has been monitoring for years the inconsistencies of the New York City Department of Health, the letter grading system and inconsistencies with inspectors and the lack of food knowledge.
Tropepe, an advocate for the restaurant industry who in the past two years had an estimated $700,000 worth of violations dismissed from OATH Health Tribunal Court due to unsubstantiated cited violations.
"Food vendors are small businesses too." Tropepe says. "But the standards of serving food from a vending cart and a brick and mortar business must be the same. The preparations, execution and serving of food for consumption must be done with the same care, consistency and standards." Tropepe said. Chef Tropepe continues, " I have been saying this for years know and I am so pleased that Senator Peralta and Assemblyman Crespo has taken steps in the right direction."
On Tuesday, April 28th, 2015, Tropepe's office issued a Letter of Support to both lawmakers offices and encourage other lawmakers to jump on the bandwagon.
In conclusion, Tropepe says, " I am advocate for the restaurant and food scene. Food vendors add character to our city. I am certainly not wanting to deflate their entrepreneurial spirit, but all those that know my position on the Department of Health know I am for a fair, balanced and consistent system that every Food Service Establishment owner and operator can hold confidence in.
http://open.nysenate.gov/legislation/bill/S1350-2015
http://open.nysenate.gov/legislation/bill/S4425-2015
NYC's Food Trucks Might Soon Get Letter Grades Released April 28, 2015 at 3:05pm
It would help bring legitimacy to vendors.
http://www.grubstreet.com/2015/04/letter-grades-food-trucks.html?mid=emailshare_grubstreet