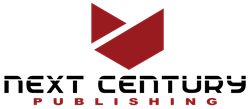 "We are thrilled to have an author on board who values the success of our children as much as we do"
(PRWEB) April 29, 2015
"Raising Kids That Succeed" provides a new way for readers to see themselves as a parent, by first seeing themselves as a person. It focuses on who the parent is as an individual before they ever arrive at the impact they hope to have on their children. Success is guaranteed, an open mind and an open heart is all the reader needs. Readers will learn how to stop looking for "fixes" for their kids and come into an awareness of their own beliefs.
Next Century Publishing is a world leader in book publishing, book marketing, and providing authors with the best platforms for success. NCP is a cutting-edge publisher that refuses to accept the status quo. The game has changed, and today's authors have more choices than ever. NCP utilizes the latest in social media and technology to increase readership, book sales, and bottom-line profits for its authors. The company is truly unique in that both independent publishing and full-royalty publishing are offered under one label.
Lynn:
Dr. Lynn Wicker is a certified speaker, trainer, and success coach. She has 30 years of experience in public education, holding various leadership positions in K-12 and higher education, including director of a developmental research school. Lynn is an international teacher of transformational leadership principals and uses her "adding value" lifestyle to connect with people, creating life transformations. Her passion and purpose in life is to inspire individuals to find their own successes in life and live purposeful lives. Her education includes a doctorate in education from Florida State University, as well as the Harvard Graduate School of Education Superintendent Institute.