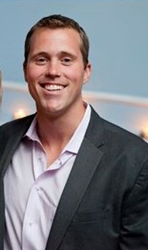 The level of service that GRx provides is unmatched
Holbrook, New York (PRWEB) April 29, 2015
The 2014 GRx Regional Manager of the Year is Doug Rippberger. Doug joined Guaranteed Returns® five years ago as a Service Representative in Chicago. In late 2013, he accepted the position of Regional Manager for the Midwest territory.
Under Doug's leadership, the Midwest Region has landed numerous IDN's, retail chains, and standalone hospitals.
"I am truly honored to be given this award but I would not be here without the tireless efforts by everyone on my team. Everyone has worked very hard to open doors and knock down walls that have allowed us to achieve such growth. The level of service that GRx provides is unmatched in the industry. We are excited for what is in store for 2015," said Doug.
About Guaranteed Returns®
For over 25 years, Guaranteed Returns® has provided pharmaceutical return services to hospital, government, independent retail, chain-store, LTC, Mail-Order and clinic pharmacies. Local GRx on-site service representatives are highly valued by customers for their professionalism, trustworthiness and for "going above and beyond."
Business review consultations, inventory management assistance and unbeatable customer service are just a few of the attributes that customers say sets GRx apart.
Contact Guaranteed Returns® at 1-800-473-2138 or on LinkedIn.