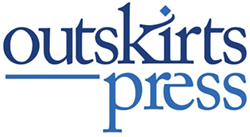 Outskirts Press, the fastest-growing full-service self-publishing and book marketing company today announced its top ten titles from 2014.
Denver, CO (PRWEB) April 28, 2015
Alphabetically, its ten best performing self-published books from 2014 were:

Aces Back to Back by Scott W. Allen
Beams of Heaven Guiding Me by Roy Adams
Caregiver: My Love Story by Jane Sweeney
Deconverted by Seth Andrews
Going Green Using Diatomaceous Earth How-To Tips by Tui Rose RN
Leap of Faith by Ed Robinson
Letters, To The Men I Have Loved by Mirtha Michelle Castro Marmol
Shine Your Love on the World by Dr. Adam Kleinberg
Understanding and Managing Chronic Pain by Daniel M. Doleys, Ph.D.
The Wizard of COMMON CENTS by Earl Littman
All these books, and other Outskirts Press titles, are available from all major online retailers like Amazon, Barnes & Noble, Powells, Books A Million, and others, plus conveniently from the Outskirts Press Direct bookstore at http://outskirtspress.com/bookstore for discounts ranging from 10%-55%.
About Outskirts Press, Inc.
Outskirts Press offers high-quality, full-service self-publishing and book marketing services for writers and professionals who are seeking a cost-effective, fast, and flexible way to publish and distribute their books worldwide while retaining 100% of their rights, 100% of their profits, and 100% of the creative control. http://www.outskirtspress.com.
Outskirts Press, Inc., 10940 S. Parker Rd - 515, Parker, Colorado 80134
http://outskirtspress.com
1-888-OP-BOOKS