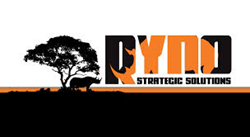 Phoenix, Arizona (PRWEB) April 29, 2015
Ryno Strategic Solutions, an Internet marketing firm based out of Phoenix, Arizona, and Indianapolis, Indiana, took home enough trophies at the Horizon Interactive Award that they qualified for one more: the 2014 Distinguish Agency/Developer Award.
This achievement is only bestowed on those who can claim at least 4 Horizon Interactive Award distinctions of any level across all 2014 categories. According to Founder/President, Mike S. Sauce, only a small percentage of Horizon Interactive Award participants have achieved this status among the more than 1,200 entries from 27 different countries around the world.
Ryno Strategic Solutions was able to nab the flagship award thanks to victories in the following categories:
Category: Kiosk / Public Exhibit / Museum
Project Title: The Essential Robert Indiana IMA App
Medium: Interactive
Placement: Bronze
Category: Travel & Tourism
Project Title: Pagosa Springs
Medium: Websites
Placement: Bronze
Category: Business
Project Title: EDCO
Medium: Mobile Apps
Placement: Silver
Category: Entertainment
Project Title: Indianapolis Colts Long Snapper, Matt Overton's SnapApp
Medium: Mobile Apps
Placement: Silver
"I'm incredibly proud of the work our team has produced in order to make this achievement possible," says Ryno Strategic Solutions CEO, Marcia Barnes. "We will continue to create award winning design and marketing strategies for our clients and look forward to entering the Horizon Interactive Awards for 2015."
For more information about Ryno Strategic Solutions and its services, business owners are encouraged to visit http://rynoss.com/.
About Ryno Strategic Solutions
RYNO Strategic Solutions is a full-service nationwide Internet marketing company specializing in SEO. RYNO has more than 15 years of total experience in Internet marketing and advertising with offices in Indianapolis, Indiana, and Phoenix, Arizona. The company was initially manifested to help small business owners perfect their Internet marketing strategies while saving as much money as possible. Over the years, RYNO has been sought out by nationally recognized corporations, thus evolving into a full-service Internet marketing firm working with businesses ranging from Mom-N-Pops to Fortune 30 companies. Our Total Transparency Marketing has helped keep our client retention high and our client revenue even higher.
About Horizon Interactive Awards
The Horizon Interactive Awards, now in its 13th season, has become one of the most prestigious awards in the field of interactive and creative media. The competition recognizes, promotes and awards the best web sites, videos, online advertising, print media and mobile applications. Each year, the Horizon Interactive Awards receives thousands of entries from all over the world and a volunteer panel of industry professionals, from diverse multi-media, graphic design, advertising and marketing backgrounds, review the entries to determine the work that is to be recognized.