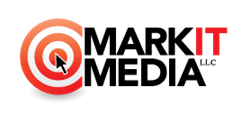 Scottsdale, Arizona (PRWEB) April 28, 2015
Markit Media offers custom designed window vinyl providing clients with custom vinyl decals opaque and clear vinyl decals, ideal for sharing your custom message on store windows, vehicles, or any other smooth surfaces. Each custom vinyl graphic created by the Markit Media design team reflects the client's identity and brand. By working closely with the Markit Media design team, each client is delivered a unique custom design using state of the art software and high quality materials.
There are many different types of window graphic options offered by Markit Media, these include rear window graphics, car and boat decals, pin-striping, custom wall decals, and many other custom vinyl graphic options. Custom vinyl graphics and all other custom decals transform spaces to represent brand imagery and identity and deliver engaging visual marketing messages to consumers. Installing and designing vinyl graphics can be costly and time consuming, Markit Media simplifies this process saving client's time and money. Markit Media always ensures complete customer satisfaction with every custom window graphic and makes sure each graphic is well adhered.
Professional window graphics impresses customers and yields better results with lasting impressions amongst consumers. The Markit Media design team proudly services the valley cities of Scottsdale, Tempe, Chandler, Mesa, Gilbert, Glendale, and all surrounding cities including other major cities and surrounding areas around the country. Hire Markit Media to deliver the best in window graphics and other marketing solutions.
Markit Media, a full service marketing and web design firm located in the heart of Old Town Scottsdale, provides effective marketing solutions that incorporates a vast array of window graphic options. Markit Media's graphic design team offer custom graphic representations of each client's brand and identity with each design.