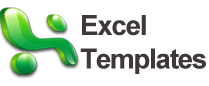 When you're a freelancer, you are playing the role of an entire company by yourself.
Phoenix, AZ (PRWEB) April 29, 2015
One of the top online providers of Excel templates has released a compilation of guides to help freelance artists, writers, constructors, and other workers save time and money by using the Microsoft program. ExcelTemplates.net is featuring guides for beginner, intermediate, and advanced users of Excel who want to learn how to do everything from create simple math formulas to calculate graph projections.
Freelancing is a common practice for those with a skillset that is often needed temporarily or short-term by companies. Graphic design, content writing, video making, labor, and consulting are among some of the top freelance positions. Though freelancing gives workers the freedom to work independently from corporate restraints, it also denies them the luxury of a team of HR, payroll, and other essential personnel to track progress, money, and order.
"When you're a freelancer, you are playing the role of an entire company by yourself," said ExcelTemplates.net spokesperson Ben Davidson. "Say you are creating a logo for a company. You need to track how many hours you put into the creation, including time spent consulting and speaking with the company. Then you factor in resources and their cost, unanticipated changes or further requests…you're essentially working as an entire business."
As a result, Davidson explains, freelancers can easily lose track of time, money, and resources spent on a project – especially if they're balancing multiple assignments. "One tutorial we created is how to use the 'Exact Match' function, which will quickly and easily scan an Excel document for any duplicate items. This means a freelancer can tell if anything has been entered twice by accident, or if something is missing – all without having to scan each entry manually."
There are also tutorials for functions and formulas that convert currency, abbreviate and organize text, and correct data. All of these guides are available at no cost, and do not require a sign-up to use. Each come with a downloadable example spreadsheet along with an on-page description of the steps needed to complete the example.
Visit the ExcelTemplates.net to access guides and tutorials today.
About ExcelTemplates.net
ExcelTemplates.net is a provider of no-cost Excel tutorials, guides, templates, examples, and spreadsheets for anyone to access. ExcelTemplates is not affiliated with Microsoft. To contact Ben Davidson or Exceltemplates.net, email support(at)exceltemplates(dot)net