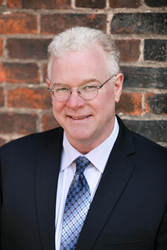 With the lines blurred, it can get to the point where you wonder if you're living to work or working to live.
Marine St. Croix (PRWEB) April 30, 2015
In his recent article "An Overlooked Benefit of Going Independent: Quality of Life" published April 23, 2015 on ThinkAdvisor, broker dealer recruiter Jon Henschen of Henschen & Associates notes that the independent broker-dealer channel has a strong story to tell in terms of achieving quality of life and a balanced life. Still, the message the channel conveys is frequently not much different from that of the wirehouses. "We'll help you get to the next level" or when selling services such as practice management, "We'll free up to 30% of your time so you can spend more time in front of your clients."
Henschen begins by citing a recent article in Financial Advisor IQ, in which two reps that left Morgan Stanley, Brian Luts and David Greenleigh, discussed the benefits of moving from the wirehouse to Wells Fargo's independent arm (FINET). "Our operating margins are still significantly better than when we worked as employees," according to Luts, who also commented that he's now netting about 70%. Greenleigh noted that the higher margins allow his practice to work with fewer clients. "At Morgan Stanley, we would've had to more than double the number of people we served to reach our goals."
Henschen continues by commenting that no matter how high you climb up the ladder of production, wirehouse representatives always face pressure from branch managers to get to the next level. However, as an independent channel recruiter, Henschen believes that the job of independent broker-dealers is to support their advisors' practice, not tell them how to run the business or dictate the hours they work. The wirehouse's constant push for reps to manage more assets and more clients—reps often must have 500-1,000 clients or more—raises the question, "What kind of quality relationship can you have with so many clients to service?"
Henschen's article contends that besides the time needed to service such a large number of clients, reps carry the "mental Rolodex" of clients and their needs that continually pops up in their minds, both inside and outside the office. That constant barrage of information and concerns tests many reps' ability to be in the moment and focus on friends and family. With the lines blurred, it can get to the point where you wonder if you're living to work or working to live.
To illustrate the point, Henschen looks at the "500 versus 50 client" model, relays a story from author Bronnie Ware about regrets in life, and shares a quote from friend and Boston area recruiter, "…happiness can only be attained when personal relationships outside of work are equally strong. It's the balance that creates an impressive win for the advisor."
Instead of constantly pushing how to climb the ladder, Henschen's article proposes that the industry should be promoting the value of spending time in front of family and friends and pursuing outside interests. Where Baby Boomers were driven by the opportunity of more income and didn't mind working long hours to do so, today's Millennials are of a different mindset.
Henschen concludes by noting that as the Boomers retire, the financial services industry will need to cater to the Millennials to fill the void. The industry needs to refocus in terms of addressing what matters to the Millennials and talk up the quality of a balanced life that the independent channel can offer.
Jon Henschen is President of Henschen & Associates, an independent broker dealer recruiting firm located in Marine on St. Croix, Minnesota. With more than 20 years of industry experience, Jon is a staunch advocate for independent financial advisors, and is widely sought after by both reps and broker dealers for his expertise and advice on independent broker dealer topics.