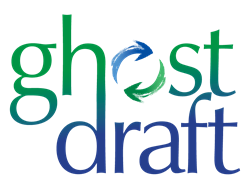 GhostDraft greatly improves [the form] experience with an impressive, easy-to-use, easy-to-integrate document management solution that complements Adaptik's core capabilities perfectly," said Anne Kraske, VP of Product Management.
Toronto, Ontario (PRWEB) April 30, 2015
GhostDraft, an innovator in document automation and customer communications, today announced that Adaptik, a leading provider of on-premise and cloud insurance policy administration software, has selected GhostDraft to provide users of Adaptik Cloud with the ability to create policy forms, memo's and other customer communications. GhostDraft software will enable Adaptik customers to manage their forms and document libraries independently, which will drive efficiency and bring new products to market faster.
Responding to a growing demand from clients to be able to control their policy forms and other customer communications, Adaptik Cloud integrated with GhostDraft. Adaptik users will gain GhostDraft's advanced enterprise document composition and management capabilities. The integrated solution is fully supported by Adaptik, and will improve the ability of Adaptik Cloud users to create their own policy documents such as declaration pages, schedules, forms and other customer communications.
Adaptik customers can migrate their existing documents to GhostDraft over time, while taking advantage of the advanced capabilities of GhostDraft for all new documents, ensuring a seamless transition to the new capabilities.
"To stay competitive, insurers are under great pressure to introduce new and innovative products, and cut the time it takes to bring them to market, " said Kurt Jackson, Executive Vice President of Sales for GhostDraft. "Adaptik enables P&C insurers to respond quickly to new market opportunities. GhostDraft is excited to partner with Adaptik to provide business-driven document creation that improves the ability of their customers to create and manage all of their policy forms and documents in-house."
In search for flexible user-driven document creation, Adaptik sought a partner that shared its approach to technology and the market. GhostDraft was selected because of the company's dedication to providing insurers of all sizes with enterprise-class advanced capabilities, previously not available to smaller P&C carriers. GhostDraft also shared Adaptik's goal of empowering business users to setup and manage insurance products without the need for deep technical knowledge or skills.
"GhostDraft is an important part of making the Adaptik Cloud offering absolutely compelling," said Anne Kraske, VP of Product Management at Adaptik. "Forms are a frustrating, time consuming fact-of-business for insurance providers. GhostDraft greatly improves that experience with an impressive, easy-to-use, easy-to-integrate document creation and maintenance solution that complements Adaptik's core policy administration capabilities perfectly."
About GhostDraft
GhostDraft provides enterprise-class cloud-based document creation and management for insurance, financial services and the legal profession. With over 30 years of experience in complex regulated documents, and deep domain expertise in these industries, GhostDraft helps companies deliver customer communications without compromise, combining affordability, compliance, and a personalized customer experience. For additional information, visit http://www.ghostdraft.com
About Adaptik
Adaptik Corporation provides leading P&C insurance carriers with on-premise and cloud software solutions that empower them to efficiently handle their most vexing challenges. Fortified by our strong foundation in policy administration, Adaptik offers a suite of insurance solutions designed to simplify product implementations, improve speed-to-market, drive operational agility and scale to support large numbers of users and high transaction volumes – regardless of the complexity of the product or line of business.