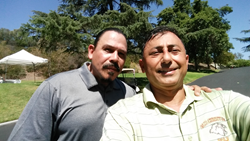 The science of Cornea is advancing at a rapid rate.
Los Angeles, CA (PRWEB) April 28, 2015
Khanna Vision Institute announced that Dr. Khanna attended the World Cornea Congress in San Diego in April 2015. The World Cornea Congress (WCC) is held once every four years. It brings the top Cornea specialists from around the world together to advance the science and surgery of cornea. Cornea is the clear part in the front of the eye. It is the tissue on which Lasik eye is performed. It is important to distinguish normal cornea from abnormal. Cornea can be affected by various diseases which are contraindications to lasik eye surgery. Some of these include keratoconus, pellucid marginal degeneration, keratoglobus and forme fruste keratoconus. Newer technologies aid in detecting these diseases. Some of these technologies presented at the WCC were OCT or ocular coherence tomography and newer generations of corneal mapping.
Dr. Khanna said, "This international meeting is great in learning about technologies not yet available in the United States. Interactions with experts also improves our practice patterns." Docotrs from developing countries can also learn the latest techniques available in the United States. The latest management techniques of keratoconus including topography guided laser and corneal cross linking were thoroughly discussed.
This year there was also emphasis on advances in corneal transplantation. Traditionally entire cornea has been transplanted. Now with latest techniques demonstrated at the Congress, ultra thin transplants of just the inner layers can be accomplished. These will allow multiple transplants from a single cornea.