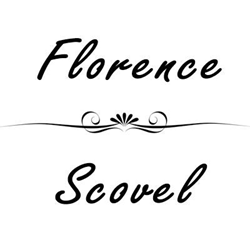 New York, NY (PRWEB) May 01, 2015
This April, Florence Scovel Jewelry debuted its new Mother's Day Jewelry Collection in anticipation of the upcoming American Mother's Day on May 10, 2015. The collection offers customers an exciting discount of up to 85% off from original retail pricing and has been carefully put together to tend to Mother's of all personalities. Customers can browse through an assortment of 37 elegant pendant and bracelet pieces to choose as the perfect gift. Each individual item is unique from the next, with a variety of Gold, Sterling Silver and Crystal detailed jewelry especially crafted to mark the occasion.
Setting this collection apart from the rest is the precious selection of hand-stamped engraving jewelry that is available. Each carefully made to perfection as the ultimate heart touching gift for Mom. Customers can choose from a variety of engravings suited for Grandmothers, Mothers and Sisters alike to add a special sentiment to any occasion. These custom rings, bracelets and pendants are incomparable to other costume jewelry gifts on the retail market this season.
Meticulously crafted from premium quality materials, Florence Scovel is promoting their highly prestigious jewelry collection for a competitive rate that cannot be beat, with prices ranging from $9.99-$39.99 each. Customers who order these Mother's Day Gifts at the extra 85% off in discounts will be sure to receive unparalleled satisfaction with the quality and design of the products they receive.
About Florence Scovel:
Florence Scovel provides exclusive special offers on hand crafted jewelry items in the United States, United Kingdom and Canada. They have a distinct online presence to provide a rewarding shopping experience for their customers. Website members are also rewarded with additional discounts on offers and access to exclusive email promotions as subscribers.
Florence Scovel Mother's Day Jewelry had immense success in sales last year, so be sure to place your order soon while quantities last. For more information please visit http://www.florencescoveljewelry.com/collections/mother-s-day-special or connect with them on Facebook for the latest updates on their available deals.
Media Contacts:
janita.p(at)an-associates(dot)com
###