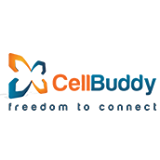 (PRWEB) April 29, 2015
"VOCO" was featured on NewsWatch as part of its monthly AppWatch, which takes a look at the latest and coolest applications on the market for iOS, Android, and Windows. Andrew Tropeano, the host of NewsWatch and technology expert, conducted the app review and shared with viewers how this application allows users to have inexpensive international phone calls.
Phone service is relatively cheap these days. At one point texts and national calls cost an arm and a leg. But with advancements in technology, the prices have dropped dramatically. However, there's still one thing that hasn't been solved and that's the cost of high quality international calls on mobile phones. Well, VOCO recognized this problem and came up with a solution with their mobile app.
When using VOCO, all international calls go through as if they were local dials. So if a user has unlimited minutes on their phone plan, the international calls are free. And fortunately this app doesn't eat up data plans like all the other VOIP apps. It uses pure cellular service, so no matter the quality of the data connection, it's on an LTE network or 3G and it has no bearing on the call. The VOCO app just sits in the background completely unobtrusive until the user decides to make an international call. It's a perfect app for anyone who has friends, loved ones or business abroad. VOCO is available on both Android and iPhone for free.
To learn more, visit http://www.freevoco.com today.
About NewsWatch
NewsWatch is a weekly 30-minute consumer oriented television show that airs on the History Channel, FYI Network, and ION Network. NewsWatch regularly features top technology products and services, mobile applications for iOS, Android, and Windows devices, unique and beautiful travel destinations around the world, health and medical tips, and entertainment interviews on the show. NewsWatch airs on the History Channel at 6:00 – 6:30 AM ET/PT and on the FYI Network from 7:00 – 7:30 AM ET.
NewsWatch is located in the greater Washington, DC area and has been on air for over 25 years. For more information or to watch the most recent episode, visit http://newswatchtv.com/appwatch.html.