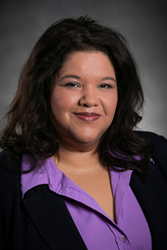 "With an impressive pipeline of new hotel construction, the time was right to add to our leadership." John Anderson, COO
Spartanburg, SC (PRWEB) April 30, 2015
Anna Owens joins OTO Development as Regional Director of Sales, Northeast, supporting the sales teams at OTO's hotels in Northeast, including the new Hampton Inn Times Square, opening in June 2015 . Her previous experience includes 9 years with CSM Corporation in Minneapolis, MN; most recently serving as Regional Director of Sales overseeing 20 Marriott, Hilton and Hyatt hotels across the United States.
After two years with OTO Development in the Northeast as Regional Director of Sales, Carla Tenenbaum is moving into the same role on the opposite coast supporting the growing West region. Before joining OTO Development, she was a Market Sales Leader and Director of Sales and Marketing with Marriott International for 22 years, demonstrating significant expertise driving results in transient and group revenues for hotels.
A General Manager with OTO Development in Thousand Oaks, California since 2009, Steve Tarn has been promoted to Area Director of Operations. Steve will act as General Manager of one hotel while providing leadership and oversight to two additional properties.
"OTO Development continues to grow by building high quality select service hotels in high barrier to entry markets," said John Anderson, Chief Operating Officer with OTO. "With an impressive pipeline of new hotel construction, the time was right to add to our leadership on the West Coast with Carla's move and Steve's new role. This provided the opportunity to bring Anastasia on board to support our new and existing hotels in the Northeast."
About OTO Development:
Established in 2004, OTO Development is an award-winning, rapidly growing hotel development and management company. Our industry leadership position is anchored by a portfolio of great hotels managed by exceptional people. In the past ten years, OTO Development has developed over 60 hotels and currently operates portfolios of hotels for a publicly traded REIT, private equity firms and high net worth individuals. Today, the company continues its impressive growth with more than $1 billion in urban new development projects in Seattle, San Francisco, Los Angeles, San Diego, Manhattan, south Florida and Washington DC. For more information about OTO Development, please visit otodevelopment.com.