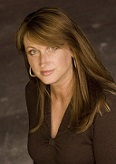 It's often said that the best defense is a good offense. This holds true when it comes to mitigating risk and managing compliance in the mortgage banking industry.
San Francisco, CA (PRWEB) April 29, 2015
In a series of national training events co-sponsored by leaders in the mortgage lending industry and their partners, Morf Media, Inc., SVP of e-Learning Ginger Bell offers attendees effective ways to manage training on important new regulatory mandates. Though Bell is focused on helping companies prepare for a major new Consumer Financial Protection Bureau (CFPB) rule to go into effect this summer, she provides recommendations that can be applied to industry training on a sustained basis.
Bell champions the value of training and becoming an expert on industry change as a clear way to model leadership, excellence in communications and good will—behaviors that benefit consumers, buyers, partners, employees and business as a whole.
Bell states, "It's often said that the best defense is a good offense. This holds true when it comes to mitigating risk and managing compliance in the mortgage banking industry. Fair lending, consumer complaints, advertising and loan originator compensation are just a few areas in which companies need to have policies, procedures, training and monitoring in place. Training and education are at the forefront of providing companies with a best practice.
The top five areas companies should focus on in 2015 to create positive change and a great offense against confusion, uncertainty and doubt are the following:
1. Ensure Policies and Procedures are Current and Relevant
It is critical for all companies, no matter their size to have policies and procedures in place for both state and federal regulations. Policies should be kept up to date in real time and made available to all personnel. Policies should be checked regularly and communicated often as changes occur.
2. Show a Change Management Plan
Change is a constant in the mortgage banking industry and companies must become adept at managing training. A policy is key and plans should include methods to understand the change, assign individuals and/or teams to help implement the change and provide training to staff to help them understand the change and implement the changes quickly and efficiently.
3. Invest in Effective Training
Companies must provide training to all personnel on fair lending, AML (Anti-money laundering), and all other consumer protection regulations. Conducting training on all consumer protection laws is critical for companies. The Department of Justice, the CFPB and many states are carefully reviewing compliance, findings and violations.
4. Deliver a Clear Communication Plan
New regulations and changes to existing regulations are confusing. Assume nothing. Have a comprehensive communication plan in place to communicate changes to policies, procedures and processes. Companies need to set expectations so staff can properly prepare. Companies that involve staff in setting up the communication plan often reap more effective results.
5. Make Change More Effective with Engaging, Impactful and Measurable Training and Monitoring
Employees typically want to do their job better, but face it, getting them to take mandatory compliance training or read the update to your policies is not their favorite thing. Providing training and policies to employees in a way that is simple to understand fun to do should be one of the primary goals of companies today. If you can measure for understanding of your company's policies, procedures, consumer protection requirements, etc. and do so in a more effective and engaging way, your staff and your partners will enjoy and remember more than the training details. They will look to your business as a valued partner and quality communicator. Your reputation will show leadership. And in our industry, we want to do business with partners we know and we trust to perform at their best.
Today, training can be accomplished in a cost-effective way for busy professionals on the go. Morf Learning is a new digital and mobile platform for delivering training that's fun and engaging. We have combined technology with certified content and a game-like experience that turns compliance training into playbooks for business in highly regulated industries. Morf Learning is now in pilot with many of the nation's top mortgage industry leaders."
To learning more about Morf Learning, please visit http://www.morflearning.com
About Morf Media, Inc.
Morf Media, Inc., developer of Morf Learning, ™ mobile platform as a service, simplifies enterprise compliance training for the mobile workforce in highly regulated industries. Founded in 2013 by a seasoned management team with expertise in developing start ups, Morf Learning is in pilot with more than 100 companies and partnering with courseware experts in the financial services and life sciences industries. With its innovative patented technologies, built in authoring system with automatic gamification, certified content, personalized digital coach and centralized reporting system, Morf Learning turns compliance training into playbooks for business in highly regulated industires.
For more information about Morf Media, please visit: http://www.morfmedia.com.
For crowdfunding information about Morf Media, please visit Angel List, Gust or Equitynet.
Contact:
Heidi Wieland
Vice President Marketing of Morf Media, Inc. USA
805-722-7413
Heidi(at)morfmedia(dot)com