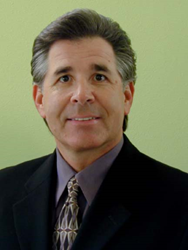 Managers play a critical role in supporting MRI safety within their facilities, from helping to ensure that the proper procedures
Fairfax, VA (PRWEB) April 30, 2015
Magnetic resonance imaging (MRI) safety has always been important, and with new Joint Commission revised requirements related to diagnostic imaging and MRI safety set to take effect in July, increasing awareness of best practices in the field is even more critical. The Radiology Business Management Association (RBMA) is proud to offer radiology managers a unique opportunity to learn about this topic from one of the leaders in the field — Frank G. Shellock, Ph.D., FACR, FISMRM.
Dr. Shellock is a member of the Joint Commission's Ionizing Radiation & Magnetic Resonance Imaging Expert Panel and is a prolific author with numerous MRI safety books, manuals and articles to his credit. He is an Adjunct Clinical Professor of Radiology and Medicine at the Keck School of Medicine at the University of Southern California (USC), and he is the Director for MRI Studies of Biomimetic MicroElectronic Systems at the National Science Foundation, Engineering Research Center at USC. Dr. Shellock is the Founder of the Institute for Magnetic Resonance Safety, Education, and Research, and President of Magnetic Resonance Safety Testing Services and maintains the internationally popular website, http://www.MRIsafety.com.
In a nearly one-hour online webinar for RBMA U students, Dr. Shellock explains the basic physics of and inherent dangers in operating the powerful 1.5-Tesla to 3-Tesla MR systems. He explains how human errors have been responsible for many of the problems and accidents, and how important it is for managers to take action to ensure their facilities maintain a safe environment for employees and patients in the vicinity of the MRI equipment.
"Because of the apparent growing incidence of accidents that occur in the MRI setting, I am launching a special initiative to provide MRI safety training to as many individuals as possible including MRI technologists, radiologists, and other healthcare professionals involved with MRI technology," Dr. Shellock said. "The intent of this initiative is to reduce the number of serious problems that occur in the MRI environment."
Managers play a critical role in supporting MRI safety within their facilities, from helping to ensure that the proper procedures are in place to prevent the entry of ferromagnetic objects into the MRI system room and to foster a culture of learning when near misses or mistakes occur. Making sure they have access to up-to-date, quality information and are educated about MRI safety is, therefore, very important.
"We take the education of emerging leaders in radiology very seriously and that includes making sure they are knowledgeable about all aspects of running a high quality radiology enterprise. We are proud to partner with such an exceptional leaders in the field of MRI safety as Dr. Shellock and encourage all RBMA members and non-members to sign up for this course," said Deborah McFarlane, MBA, co-chair of the RBMA Educational Materials and Products Committee.
MRI facilities also must be prepared for the revised Joint Commission requirements for Diagnostic Imaging Services, which go into effect in July 2015. As part of the new requirements, the facility must document that MRI technologists who perform MRI examinations participate in ongoing education that includes annual training on safe MRI practices in the MRI environment.
The RBMA launched RBMA U in 2014 to expand its mission of education and leadership development in the business of radiology. Dr. Shellock's course is required for all RBMA U graduates. RBMA members and non-members can also purchase access to just Dr. Shellock's course through the online RBMA Store.
About the RBMA
The Radiology Business Management Association is a national not-for-profit association providing members with applied business information and intelligence applicable in any radiology setting. The RBMA has approximately 2,300 members involved in various management capacities in private practices, academic radiology groups, imaging centers and hospitals. The RBMA continues to be recognized as the leader for radiology-specific educational programs, products and services, publications and data.