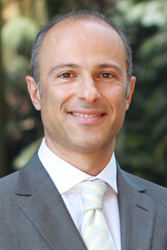 "According to the results of the study, men with any degree of balding were 56 percent more likely to die of prostate cancer over a 21 year period."
Los Angeles, CA (PRWEB) April 30, 2015
A recent study conducted by the National Cancer Institute, presented to the American Association for Cancer Research conference in Philadelphia in April 2015, has linked male pattern baldness to a higher likelihood of suffering from prostate cancer. Researchers studied 4,000 men aged 25 - 74 in three different categories as assessed by a dermatologist: no balding, slight balding, and moderate to severe balding. According to the results of the study, men with any degree of balding were 56 percent more likely to die of prostate cancer over a 21 year period. Men with moderate balding were found to be 83 percent more likely to die of prostate cancer.
Experienced urologist Dr. Kia Michel has provided treatment for men of all ages suffering from prostate cancer. Dr. Michel and the urology team at Comprehensive Urology have seen the serious effects that prostate cancer has on patients, as well as the major advancements that have been made in modern prostate cancer diagnosis and treatment.
"Because of our vastly improved understanding of prostate cancer, urologists are able to give people back more of their lives more often," said Dr. Michel. "However, diagnosing the disease early is the best way to reach a successful cancer treatment."
According to the recently concluded research, the inability of some men's skin in processing testosterone plays a role in male pattern baldness. This same inability to process testosterone may be part of the cause behind prostate cancer, as this hormone has been shown to encourage the growth of the disease. While the implications of this link are not currently understood, it may eventually influence views on who is most likely to develop prostate cancer and benefit the most from cancer screenings.
"Prostate cancer screenings are the best way to detect the disease as soon as possible. By placing an importance on these screenings and continuing to improve their effectiveness, more lives can be saved in the future," said Dr. Michel.
The urologists at Comprehensive Urology understand the many conditions that can seriously compromise the long-term health and well-being of men around the world. Prostate cancer can lead to serious complications, and, although medical advances have greatly decreased the disease's fatality rates, skilled medical treatment is needed in order to preserve bodily functions and help patients return to fulfilling everyday lives. By providing cutting-edge urological treatments and tailoring their years of experiences to each patient's individual needs, the doctors at Comprehensive Urology have helped to both save and improve countless lives.
"A prostate cancer diagnosis can be a frightening development for anyone," said Dr. Michel. "But having prostate cancer does not mean that a long and healthy life is not possible. Through today's cutting-edge techniques, every patient can be given their chance at a fulfilling life after prostate cancer."
Kia Michel M.D. earned his medical degree at the University of Washington School of Medicine and completed his residency at UCLA. He has also been recognized as a National Pfizer Scholar. As one of the founding members of the reputable Comprehensive Urology Medical Group, located in the Cedars-Sinai Medical Towers in Los Angeles, California, Dr. Michel treats a host of urologic diseases. One of the few urologists who is both an acclaimed cancer and robotic surgeon, Dr. Michel is a compassionate doctor who has dedicated his career to providing state-of-the-art care for his patients with a warm, nurturing touch.
Comprehensive Urology is a renowned urological practice in Los Angeles that provides state of the art urological care in a personalized and compassionate environment. The physicians at Comprehensive Urology are board-certified urologists with specialty training in a number of different aspects of urology and provide tailored care for their patients with outstanding results. Call them today at (310) 278-8330 or visit their website: http://www.comprehensive-urology.com/.