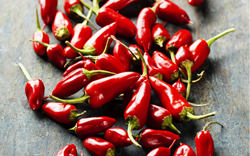 Put A Little Heat In Your Giddyup
Seattle, WA (PRWEB) April 30, 2015
Opening Wednesday, May 6th, Rooster's Bar & Grill is the newest addition to Seattle's Capitol Hill neighborhood. The restaurant was conceived and developed by Stan Moshier and Lori Campbell, creators of the original Madison Park favorite, Bing's.
Rooster's Bar & Grill promises to "put a little heat in your giddyup" says Stan Moshier. Located on the north end of Broadway, Capitol Hill, it delivers authentic south of the border family recipes and applewood-smoked meats from its own Southern Pride Smoker. Lori Campbell added that Rooster's "well-curated selection of tequilas, aged bourbons, local beers and approachable wines make it a choice spot when you want to kick back or kick it up a notch."
.
Rooster's starts to work it's magic from the moment diners enter the inviting surroundings. It features a contemporary update on rustic Southwest décor with comfortable seating and a hand-crafted bar. The skilled service staff is ready to greet guests with a warm smile, then follow through with thoughtful, savvy service. Dinner is seven nights a week, breakfast and lunch will be available on weekends. Rooster's Capitol Hill neighbors, and friends from the wider Seattle area, will enjoy the great food, service and friendly atmosphere that have become established trademarks of the Moshier and Campbell restaurant experience.
The Rooster's menu embraces it's Tex-Mex culinary style by highlighting the meats, fish, herbs and spices characteristic of the region. Savor such dishes as the Tostada De Ceviche, featuring fresh cod in a lime juice marinade served with pico de gallo and avocado on a crispy tostada. Continue the dining journey with Pozole – hominy, tender pork, cabbage with avocado topping served with tortilla chips. Certified Angus Beef skirt steak selections include Carne Asada, Fajitas and Tacos. Heat up the evening with a Pork Chop Adovo accented with a chipotle pepper sauce and served with roasted vegetables, sautéed kale and sweet potatoes.
Finish the meal with one of the housemade desserts, prepared fresh daily in the Rooster's kitchen. Flan, Churros, and Quick Fried Olympic Mountain Madagascar vanilla ice cream served with chocolate sauce are highlights of a dessert menu that could go beyond temptation to seduction.
Rooster's Bar and Grill is open Monday through Friday from 4:00 pm to Midnight, 9:00 am to Midnight Saturday and 9:00 am to 11:00 pm on Sunday. Kids menus and Gluten Free selections available. In addition to dining in and takeout, Rooster's is available for private events. For reservations call 206-922 3061 or visit its website.