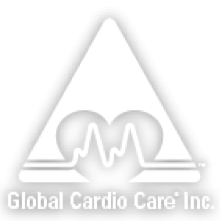 My patent-pending program is about teaching people about the benefits of plant-based nutrition and moderate exercise to prevent disease. ~Sara Soulati, CEO of Global Cardio Care, Inc.
Los Angeles, California (PRWEB) May 04, 2015
Sara Soulati, CEO of Global Cardio Care® Inc., a physician practice management firm in Los Angeles associated with the field of Enhanced External Counterpulsation (EECP®), announced today the patent-pending status of The Sara Soulati Health For Life Program (SSHFLP).
The SSHFLP, developed by Soulati in 2010, is a lifestyle modification and disease prevention program. A provisional patent was submitted in April 2015 to the U. S. Patents and Trademarks Office and is now under review to be designated as a patented program. The decision to accept the application as a patented program is not expected for several years.
About The Sara Soulati Health For Life Program
The SSHFLP was designed to educate, coach and support people seeking EECP therapy as a combined method of disease prevention, lifestyle modification and reversal of cardiovascular disease.
For 35 hours, people listen to audiotapes that teach about plant-based nutrition; importance of hydration; reduction of salt, caffeine and processed foods; incorporating moderate exercise into daily life; and, how to detox the body from chemicals.
The core of the program is based on instant feedback – checking peoples' vital signs and providing instant response about higher blood pressure due to salt from foods, or higher sugars from too many carbohydrates the day prior, for example.
The SSHFLP is available exclusively at the physician practice of Ronald S. Weaver, MD. It is also available for licensing by other physician practices interested in disease prevention and reversal of cardiovascular disease.
About Sara Soulati
Sara Soulati launched Global Cardio Care, Inc. in 2002 and manages two outpatient centers in Inglewood and West Los Angeles dedicated to EECP delivery for people suffering from cardiovascular disease and a variety of other illness. She is a pioneer in the field of EECP having launched her career in 1996 to understand the efficacy of the therapy in disease prevention. Her program, the Sara Soulati Health For Life Program, was created in 2010 in response to the need for individuals to become champions for their own health and take control of lifestyle modification to reduce risk factors for disease. Connect with Sara Soulati on Twitter and Facebook.