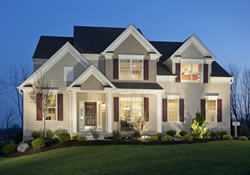 Try comminuting from the home to work a few times
Chicago, IL (PRWEB) April 28, 2015
Spring is upon us and Peoples Home Equity knows that searching for a home during this season can be competitive. However, do not scramble to find a decent property to purchase because of heightened competition. Instead, one needs to find a home that is in line with their needs.
Peoples Home Equity offers the follow 5 tips to help spring time home buyers search for the property that is right for them.
1. Know the neighborhoods
Crime is first and foremost important to any neighborhood search. Make sure the neighborhood has a low crime rate; it might also be comforting to know if a police station or metropolitan cameras are nearby. Also look for the way real estate is maintained in the area, look for mowed lawns and clean facades.
2. Know the school district
The local school district is very important for families. Many property search websites offer rated school scores for the local institutions. Make sure to visit the schools and meet with instructors to get a good feel of the community.
3. Make sure the home has everything desired
Optimally the home will have everything desired, like granite counter tops, stainless steel appliances, wooden staircase, etc. If the unit is a condo, perhaps one wants a washer/dryer inside the unit
4. Know the price
One must be honest with how much their can afford. The lender, like Peoples Home Equity will assist in this regard since a loan will not be issued for an amount deemed outside the applicant's price range. However, one should still ask themselves if they are truly ready to give up their disposable income just to take on a high monthly mortgage payment.
Is the home in the buyers price range? If yes, still try to bid lower, one never knows if they can save a few thousand on the purchase price. If the property is outside the buyers price range, realize that its not a good fit. Also realize that one can always purchase a more affordable home and then make personal upgrades to enhance the look and feel.
Sometimes a turn off about a property is not the price but property taxes, or in the case of a condo, the home owner association fees.
5. Make sure the home is comfortably located from work
Try comminuting from the home to work a few times. Understand the traffic, see which way is flows in the morning and evening. If this is a family purchase one should remember that commuting to work comes after children are dropped off at school first. Thus, one must drive from the house to the local school and then to work to get the real feel of traveling from the home.
If interested in purchasing a property and are in need of a mortgage, consider speaking to a Peoples Home Equity loan officer today at: 262-563-4026.