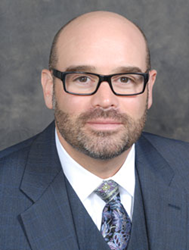 Santa Ana, CA (PRWEB) April 30, 2015
The Law Offices of Glew & Kim is proud to announce that partner Christopher Glew has been selected to the 2015 list as a member of the Nation's Top One Percent by the National Association of Distinguished Counsel.
"I'm very honored to receive this distinction," Mr. Glew stated. "It is extremely meaningful to be recognized by such an outstanding organization."
Dedicated to promoting the highest standards of legal excellence, the NADC's mission is to objectively recognize the attorneys who elevate the standards of the Bar and provide a benchmark as an example for others in the profession.
In a stringent four-step process, members are thoroughly vetted by a research team, selected by a blue ribbon panel of attorneys with podium status from independently neutral organizations, and approved by a judicial review board as exhibiting virtue in the practice of law. Due to the incredible selectivity of the appointment process, only the top one percent of attorneys in the United States are awarded membership in NADC. This elite class of advocates consists of the finest leaders of the legal profession from across the nation.
Christopher M. Glew is a graduate of Kent State University and Whittier Law School, where he made the Dean's list and the Trials Advocacy Honors Board, and also studied at Oxford University in the United Kingdom. Mr. Glew began focusing on drug and marijuana-related offenses in 2002 and has a strong background of advocacy for the re-classification of marijuana and other schedule I substances that have empirically demonstrated therapeutic applications.
The Law Offices of Glew & Kim, P.C. is a criminal defense law firm specializing in marijuana law serving the counties of central and southern California, including Orange County, where the firm is based in the city of Santa Ana. The firm is dedicated to the reform of marijuana laws through organizations such as the Marijuana Policy Project, NORML (National Organization for the Reform of Marijuana Laws), and Americans for Safe Access.
For more information on the Law Offices of Glew & Kim and to read Mr. Glew's blog, please visit http://www.glewkimlaw.com or call (866) 648-0004 for a free case analysis.