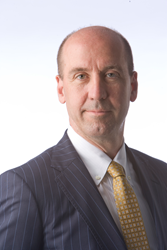 The time to start considering the future is now.
Boston, MA (PRWEB) April 29, 2015
"The time to begin considering the future is now" says global futurist Jack Uldrich. Uldrich is the founder and "Chief Unlearning Officer" of The School of Unlearning. His School of Unlearning is an international consultancy focused on, "unleashing his clients ability to create their own future and, in the process, achieve uncommon levels of success."
Uldrich is confirmed to deliver four keynotes across the U.S. and in Germany throughout the month of May.
Uldrich's first engagement for the month will be on May 1st for the Massachusetts Medical Society in Boston. The topic will be "The Big AHA: How to Future-Proof the Health Care System Against Tomorrow's Transformational Trends, Today."
In addition to speaking with the MMS in Boston Uldrich's other events include:
MAY12, 2015 : Ingram Micro Consumer Electronics, Phoenix, AZ
MAY 13, 2015: Thrivent Financial, Minneapolis, MN
MAY 19, 2015: Bayer CropScience, Hamburg, Germany
While his custom designed presentations for these three events are yet to be released, his keynote the topics will focus on the future of consumer electronics, the future of financial services, and the future of agriculture, with a focus on innovation.
Highly acclaimed for his ability to deliver stimulating, new perspectives on competitive advantage, organizational change, and transformational leadership, Uldrich travels the world speaking to a wide variety of organizations including Verizon, Emerson, ABB, the Million Dollar Round Table and the American Medical Association.
His best-selling and award-winning books include "The Next Big Thing is Really Small: How Nanotechnology Will Change the Future of Your Business," "Green Investing: A Guide to Making Money through Environment-Friendly Stocks, ""Higher Unlearning: 39 Post-Requisite Lessons for Achieving a Successful Future" and"Unlearning 101: 101 Lessons in Thinking Inside-Out the Box."
Uldrich's written work has also appeared in The Wall Street Journal, BusinessWeek, The Futurist, Future Quarterly Research, The Wall Street Reporter, and Forbes along with hundreds of other newspapers and publications around the country. He is also a recurring guest of the media worldwide, making guest appearances on CNN, MSNBC, National Public Radio and he serves as a guest commentator on James Woods "Futurescape.".
Parties interested in learning more about Uldrich, his writing, speaking availability or these specific events are encouraged to visit his website.