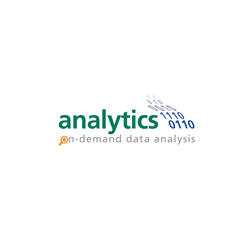 We're blown away with how they have used this data to push their businesses forward.
Manchester, UK (PRWEB UK) 30 April 2015
Designed to provide clients with a unified insight into their financial transactions with customers, this automated and fully customisable service enables instant account analysis for finance departments and management teams.
A core service of Prime Document, is the processing of business critical data. Custom data processing scripts are required to disseminate crucial transactional documents for clients. The result is the timely and efficient production and distribution of these documents.
But the technical team at Prime Document team have gone one step further and have designed a fully customisable platform that enables clients to review crucial statistics about their financial relationships with customer accounts.
Granting instant access to visual dashboards, charts, diagrams and data query tools, 'PD Analytics' arms clients with a suite of research tools enabling them to leverage more from their data.
Typical applications include:

Automated notification of up-sell opportunities
Buying analysis, what clients are buying, what they are not buying
Classify buying trends by industry
Industry / client settlement times
Identify buying patterns
Compare clients buying
Visual dashboard by region, industry
Outcome prediction for next period, quarter and year.
BETA releases of the 'PD Analytics' has seen business development teams and finance executives clamour for access to the system, providing clear guidance on business process improvements.
Commenting on the launch of 'PD Analytics', Technical Director Lee Rowlands said:
"It seemed a very logical step for us. We're already processing our clients data through our custom scripts. By developing a portal that lets clients gain more value from this service, we are, in-fact, liberating them."
Adding...
"The development process for 'PD Analytics' has been really rewarding. It's given us a chance to listen to what our clients need and would find beneficial. This has helped us to design some truly wonderful data analysis reports. We're blown away with how they have used this data to push their businesses forward."
After a six month development and BETA testing campaign, the new 'PD Analytics' service is ready for general roll-out and release to Prime Document's eager client base.
Managing Director Simon Thompson points out Prime Document's continued re-investment ideology.
"We've never been a company that rests on our laurels. We are constantly looking for ways to add more value to clients and ensure we stay at the vanguard of our industry. The recent investment into our on-site IT facilities and the launch of 'PD Analytics' demonstrate this clearly for all."
About Prime Document:
Established in 1999 to provide secure and reliable critical document production and distribution services, the document management company have continued to demonstrate a quality of service and return on investment that businesses find hard to ignore.
Working with leading brands and blue chip organisations, Prime Document have a rich heritage and impressive portfolio of customers including; LeasePlan, L'Oreal, Johnson & Johnson, Jardine Lloyd Thompson and Rentokil Initial.
Operating from Park Seventeen Industrial Estate in North Manchester, Prime Document are ideally situated between the M1 and M6 motorways, just 30 minutes from Manchester Airport.
Prime Document Ltd have been awarded the highest accolade possible by their ISO Customer Satisfaction consultants: The Diamond Award, achieving 95% customer satisfaction levels.
Prime Document Limited
Unit 3, Park Seventeen, Moss Lane, Whitefield
Manchester. M45 8FJ
Tel: 0161 766 5544
http://www.primedoc.co.uk