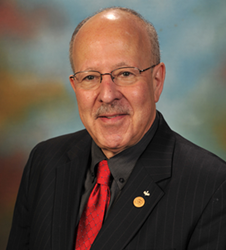 It's a real joy to represent FRM Solutions as its President at each of these key industry showcases because I know we can help emerging and legacy franchise brands navigate the maze that is franchise relationship management - Stan Friedman
Atlanta, GA (PRWEB) April 30, 2015
FRM Solutions, the nation's only franchise relationship management solution provider powered by Microsoft, recently updated the spring and summer conference participation schedule for President Stan Friedman - a full agenda starting with next week's IFA Legal Symposium and closing with the Franchise Capital Exchange Summit in late August.
Fresh off the heels of the company's successful participation in the Multi-Unit Franchisee Conference, Friedman will head back out on the road later this week to kick off a summer filled with FRM event sponsorships, speaking engagements and private meetings. According to Friedman, this aggressive travel and event schedule will be a key catalyst for FRM's success as more franchise professionals than ever before are searching for powerful and personalized ways to reach and influence qualified prospects and current franchisees.
"Speaking with countless franchisors at this year's IFA Annual Convention and Multi-Unit Franchisee Conference has affirmed my belief that many are still searching for effective franchise relationship management tools," said Friedman. "All parties involved in the franchise recruitment, compliance and franchisee relations processes are searching for better ways to communicate effectively so they can help their brands grow in an aggressive, yet sustainable fashion. That's why it's so important to keep our brand out there - so more franchise professionals are aware of the powerful and personalized franchise relationship management programs we offer at FRM Solutions."
Friedman will be taking to the skies throughout the spring and summer to help spread the word. Here is the list of upcoming shows at which Friedman and FRM Solutions will be making their presence felt:
● IFA Legal Symposium (May 3-5) – A franchise industry trade show designed to help legal and compliance professionals share key industry trends and connect with businesses who can provide valuable solutions.
● GOOGLE GIFA 2015 Think Tank (May 7-8) – The Google International Franchise Assembly, a two-day summit held at the Mountain View, CA Google campus. Friedman will attend on behalf of FRM to attend educational sessions led by top-tier Google employees and franchise executives.
● International Franchise Expo (6/18-6/20) – The largest annual franchise expo in the country - an event at which thousands of entrepreneurs and business owners gather to explore hundreds of fast-growing franchise concepts. FRM Solutions is an event sponsor and Friedman will be engaging with clients and prospects at the show.
● Faegre Baker Daniels Franchise Summit (8/5-8/6) – A "can't miss" event for the country's leading franchise executives and franchisees hosted by Faegre Baker Daniels, an industry leader in franchise legal and consulting services. FRM Solutions is supporting the show as a leading sponsor and Friedman will co-facilitate a roundtable discussion on a key topic in franchising.
● Franchise Capital Exchange Summit (8/24-8/26) – This 2 ½ day event gives franchise brand leaders the opportunity to learn growth and sustainability lessons from top leaders in franchising before carefully presenting their ideas to select Private Equity Fund representatives. FRM will sponsor the event and Friedman will be present to share key industry advice with aspiring franchise brand leaders.
"It's a real joy to represent FRM Solutions as its President at each of these key industry showcases because I know we can help emerging and legacy franchise brands navigate the maze that is franchise relationship management," said Friedman. "One of the key topics at all of these trade shows focuses on developing effective and personalized communication strategies that benefit franchise prospects and current franchisees alike. I am thrilled to be able to influence that dialogue in person and show countless franchise executives how FRM's customizable franchise relationship management tools can help them truly move the needle in 2015."
For more information about FRM Solutions, please visit frmsolutions.com.
To set up a free demo with Friedman and the FRM team, please fill out this quick online form.
###
About FRM Solutions:
Based in Atlanta, GA, FRM Solutions offers franchisors the ability to better manage their relationship with prospective and existing franchises through a customizable customer relationship management (CRM) software tool. FRM Solutions is built on the industry's leading Microsoft Dynamics CRM and SharePoint platforms. These platforms are supported by a worldwide network of Microsoft partners – making the FRM software solution more flexible for franchisors. FRM Solutions has successfully completed dozens of CRM deployments over the years and is a proud member of the International Franchise Association Supplier Forum, a Microsoft Gold Certified Partner, and a past nominee for Gartner's CRM Excellence Award.
For more information about FRM Solutions, please visit frmsolutions.com