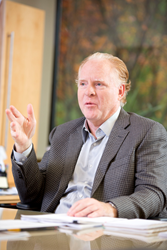 "Our expansion into New England comes at a time where Array's healthcare design expertise and thought leadership is as deep as it has ever been. We are looking forward to sharing both with the New England area healthcare facilities," says Carl Davis, CEO
Philadelphia, PA (PRWEB) April 29, 2015
Boston-area hospitals and academic medical centers rank among the most innovative in the country making them excellent partners for Array's knowledge-based practice, a key driver of the firm's success.
"Our expansion into New England comes at a time where Array's healthcare design expertise and thought leadership is as deep as it has ever been. We are looking forward to sharing both with the New England area healthcare facilities," says Carl Davis, CEO.
This expansion represents another step in the continued transformation of Array, earning its stature as one of the most renowned healthcare design firms in the United States. Our practice continues to evolve through new technology initiatives and augmenting healthcare-focused staff establishing Array as a top leader in the industry.
Array's dedication to sharing our knowledge and insights can be found on the Knowledge Community page of our website.
Since 1983, Array Architects has been recognized as one of the nation's leaders in the design of healthcare facilities and offers a full complement of knowledge-based services including planning, architecture, interior design and asset advisory services from our seven office locations. Our devotion to a healthcare-exclusive practice springs from our belief in the power of design to improve patient outcomes, maximize operational efficiencies, increase staff satisfaction and provide remarkable results for our clients.