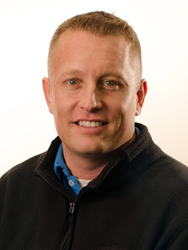 I feel privileged to be able to bring my unique perspective from the AV industry to this program.
Pittsburgh, PA (PRWEB) May 04, 2015
Vice President and Owner of audiovisual design/build company, Synergy Media Group, was chosen as one of ten veterans for Ernst & Young's new Veterans Entrepreneur Academy in New York. The inaugural event will take place May 29th-30th at EY's Times Square offices, and will include a full lineup of presenters and topics regarding company strategy and growth.
"I was both surprised and honored when I received the notice that I was chosen to attend the Academy," says Greg Carpenter.
Synergy Media Group was established in 2007, and 8 years later is the leader in audiovisual design/build in the Pittsburgh region.
"My business partner and I started Synergy with the goal of providing a more complete and better quality audiovisual solution," says Greg, "I never imagined we would be where we're at now."
EY's Veterans Entrepreneur Academy (VEA) program identifies and celebrates a select group of high-potential veteran entrepreneurs. The VEA will provide them with personalized one-on-one business insights and an introduction to strategic networks of established entrepreneurs, executives, advisors and investors.
Through workshop sessions and discussions, these entrepreneurs will gain access to critical resources, business-building networks, and advice on how to take their enterprises to the next level and become market-leaders.
"I feel privileged to be able to bring my unique perspective from the AV industry to this program," he says, "and the fact that it's focused only on veteran business growth is outstanding."
About Synergy Media Group
Synergy Media Group is a close knit team of audiovisual technology designers, programmers, and technicians based out of Pittsburgh, PA. They create technology environments that enable organizations to present, share, collaborate, and interact in a single room or across the globe.
About Greg Carpenter
Greg Carpenter is the owner and Vice President of Synergy Media Group. His vast knowledge in construction, technology, carpentry, and project management is a crucial asset for design/build projects. Greg's military background has honed his "Dress right, dress" expectations for all installations which is a valuable asset to all customers.