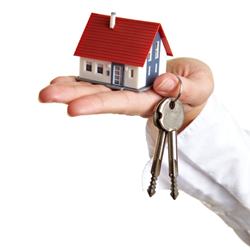 First-time home buyers not only have low mortgage rates on their side, they also have a growing job market
Chicago, IL (PRWEB) April 29, 2015
The Federal Savings Bank was pleased to see existing-home sales in March reached an 18-month high as all regions benefited from greater home buyer demand and sales, according to the National Association of Realtors on April 22nd. Home sales rose to a seasonally adjusted annual rate of 5.19 million in March, up 6.1 percent from 4.89 million in February.
For six straight months, year-over-year sales have gained, with March marking the biggest monthly improvement since December 2010, at 6.2 percent.
Confidence in housing market
NAR noted that the spring home buying season is off to a strong start with the latest existing-home sale report from March.
Confidence in the home buying market is solid, especially in the Midwest.
About 7 in 10 Americans this year believe now is an opportune time to purchase a home, according to an April 27th Gallup poll. NAR highlighted the Midwest as the leader in sales gains in March, with existing-home sales surging 10.1 percent.
Although Americans anticipate home prices will rise, a growing economy and lower mortgage rates compared to last year could make this home buying season a success.
Analysts are describing the spring as an improvement from last year because of the rises in employment, as Bloomberg reported on April 22nd.
"It's consistent with a bit of a spring rebound," said Gennadiy Goldberg, TD Securities LLC a strategist, who predicted a home sales rate of 5.2 million in the Bloomberg survey. "You've had more job growth over the last year or so. A lot of those people who did find employment would be driving some demand for housing."
Homes selling at a faster rate
Lawrence Yun, chief economist for Yun, noted that first-time home buyers may have an easier time purchasing homes in the spring, given market conditions.
First-time home buyers not only have low mortgage rates on their side, they also have a growing job market that could mean a steady income and greater savings rate for home buying.
"For sales to build upon their current pace, homeowners will increasingly need to be confident in their ability to sell their home while having enough time and choices to upgrade or downsize," Yun said in a statement. "More listings and new home construction are still needed to tame price growth and provide more opportunity for first-time buyers to enter the market."
The Federal Savings Bank thinks the increase in the housing market's inventory will be a sign that first-time home buyers will have more options, and sales could grow as a result.
NAR said there were 2 million existing homes for sale at the end of March, up 5.3 percent from the previous month. Unsold inventory dropped slightly from 4.7 months in February to 4.6 months in March when looking at the homes sales pace.
The increase in housing demand from first-time home buyers and other house hunters mean homes spend less time on the market. About 4 in 10 houses sold in March were listed on the market for less than a month, according to NAR.
With houses going fast, first-time home buyers can contact the Federal Savings Bank, a veteran owned bank, to learn more about mortgages.