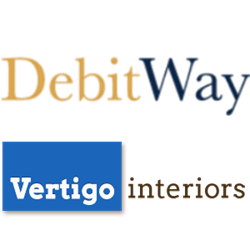 Providing an excellent product and excellent service is primordial. DebitWay's Credit Card Processing (CCP®) & family of payment processing options mirror our commitment to excellence
Montreal, Quebec (PRWEB) April 30, 2015
April 30th, 2015 DebitWay is continuing to make inroads in the payment processing industry by expanding its portfolio of online merchant partners. The Montreal, Quebec, Canada based payment service provider (PSP) is announcing yet another partnership with high quality stylish reproduction designer furniture providers.
DebitWay is now promoting turnkey online payment processing for those electronic merchants in the reproduction designer furniture industry. Most recently, April 23rd, DebitWay announced a partnership with Retro-Furnish and now it is announcing yet another partnership in the high end replica furniture industry. Vertigo Interiors are the latest replica furniture eMerchants to turn to DebitWay for their online payment processing needs.
Vertigo Interiors, located in the United Kingdom, Loughborough in the Midlands, was formed in 2006 and boast an on-site showroom since September 2012. Vertigo Interiors Company Director Robert Deeming since 2007 had this to say in regards to Vertigo Interiors partnership with DebitWay "One thing we have always prided ourselves on here are Vertigo Interiors is attention to detail..." Mr. Deeming went on to add "...Providing an excellent product and excellent service is primordial. DebitWay's Credit Card Processing (CCP®) & family of payment processing options mirror our commitment to excellence".
DebitWay's Director of Business Development & Production Rod Tomita echoed Robert Deeming's sentiment and then proceeded to take it one step further "The High End Reproduction Furniture industry and Vertigo Interiors provide beautiful pieces that are accessible to the masses. At DebitWay we pride ourselves on offering all encompassing online payment service solutions".
DebitWay is aggressively targeting the High End Reproduction Furniture industry, promising to get eMerchants up and running from beginning to end with simple, straight forward and guided turnkey services. "We offer multiple payment processing options; Direct Debit Transfer (DDT®), Credit Card Processing (CCP®), electronic check processing (eCheck). At DebitWay, we aim to provide our merchants partners with all the tools needed to succeed", added Rod Tomita.
Headquartered in Montreal, Canada, since 2004, DebitWay continues to be one of the leading Certified Payment Service Providers in the world, as well as a Payment Provider of INTERAC® Online Payment (IOP) solution in Canada. DebitWay merchant partners continue to benefit of being able to accept bank payments in real-time instantly.
Interac and the Interac logo are trade-marks of Interac Inc. The Interac Online Payment service is owned and operated by Acxsys Corporation