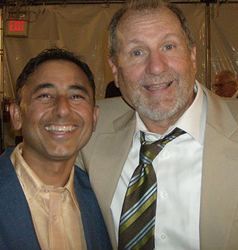 ASCRS is the cauldron which sparks creative spirit in cataract surgeons.
Beverly Hills, CA (PRWEB) April 29, 2015
Khanna Vision Institute announced that Rajesh Khanna MD attended the annual meeting of members of American Society of Cataract and Refractive Surgery. It was held at the convention center in San Diego. This popular meeting of cataract and lasik surgeons draws doctors from around the world. The focus is on FDA approved newer technology. The incidence of cataracts is increasing as baby boomers develop cataracts. The cost to medicare therefore is increasing. At the same time baby boomers want to pursue an active life and are not happy with traditional cataract surgery. ASCRS has helped popularize technology like laser cataract surgery which increases patient safety. This year's focus was on safety. Surgeons presented their experience with laser cataract surgery on different platforms like lensx, rictus, catalyst and lensar.
Newer generation of multifocal lenses were released to coincide with the meeting. This include the tennis and restore low power add lenses. These lenses allow patients to be glasses free after surgery. This allows better mobility. Studies have shown removal of cataracts decreases incidence of hip fractures.
Dr.Khanna said "Continuing medical education is important. ASCRS provides learning in a fun environment. Brainstorming can be done with other experts from around the world."
Vendors have a huge area to display the latest technology. A surgeon can look at different machines and try them hands on. This affords a unique opportunity to business and surgeons to interact with each other in neutral area.