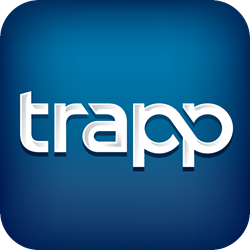 As a trusted cloud hosting provider since 2007, Trapp Technology is excited to add SAP Business One to our already expansive SaaS portfolio, says Josh Weidman, VP of Infrastructure for Trapp Technology.
Scottsdale, Arizona (PRWEB) April 30, 2015
Trapp Technology, a provider of IT, Internet, and cloud hosting solutions, announced today their new strategic partnership with Tegrous Consulting, one of SAP's leading partners focused on business transformation as operational strategists and business systems integrators. The relationship allows for a new, aggressive pricing structure for Trapp Technology's enterprise-grade, SAP cloud hosting solution aimed to meet the rising demands for more cost-effective enterprise resource planning (ERP) systems on the cloud.
The partnership with Tegrous Consulting allows Trapp Technology to capture a new client base by offering competitive pricing to small to medium enterprises seeking fully integrated applications. SAP resellers who team up with Trapp Technology instantly have the opportunity to offer and deploy cloud-based ERP solutions to their clients.
Geared toward businesses that have outgrown their accounting-only or legacy systems, SAP provides executives and managers a comprehensive, integrated solution to handle complete business management functions—including accounting and financials, sales management, customer relationship management (CRM), purchasing, operations, inventory, logistics, reporting, and administration. Through a single, intuitive application, cloud-hosted SAP customers gain access to critical data in real-time for greater visibility and confident decision-making.
"As a trusted cloud hosting provider since 2007, Trapp Technology is excited to add SAP Business One to our already expansive SaaS portfolio," says Josh Weidman, VP of Infrastructure for Trapp Technology. "The powerful SAP platform, combined with our dedicated cloud solution, delivers the flexibility and agility that growing businesses require to compete effectively in the modern marketplace. We look forward to working with reputable SAP resellers such as Tegrous Consulting to meet the ongoing demand for affordable, scalable, and ultra-secure cloud environments to businesses of all sizes."
"Our partnership with Trapp Technology provides our current and prospective customers a simple, yet powerful tool to leverage the significant benefits of a dedicated, cloud-hosted environment," says Shawn Tibbitts, President of Tegrous Consulting. "We're excited to provide our customers with an optimized experience of SAP Business One through Trapp Technology's cloud hosting solutions."
Trapp Technology's extensive expertise in cloud hosting, Internet, and professional IT services ensure our customers are provided with a unique, comprehensive solution that fits their business objectives and goals through the role of technology.
For more information on Trapp Technology's SAP cloud hosting solutions, contact sales@trapptechnology.com or visit http://www.trapptechnology.com.
To learn more about Trapp Technology's SAP reseller partnerships, please contact djones@trapptechnology.com
About Trapp Technology
Trapp Technology provides the very best cloud, Internet, IT managed services, and IT consulting to provide a true all-in-one IT solution for businesses who seek to cut IT costs and leverage technology to grow revenues. Trapp's services are designed to appeal to the growing number of medium- to enterprise- level businesses looking to outsource more IT infrastructure and application management services to help reduce total cost of ownership and free up internal resources, as well as those companies seeking the skills and support to quickly complete complex IT projects. For more information, visit trapptechnology.com.
About Tegrous Consulting
Tegrous Consulting is a cadre of former Big 4 consultants, industry experts and executives, who bring management and technology expertise, connecting business strategies to operational certainties. Tegrous Consulting is a premier SAP Partner – working with small to medium sized Enterprises and subsidiaries of large enterprises. Visit http://www.tegrous.com for more information.