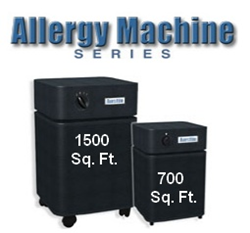 My husband is 30 yr retired military so it is our honor to be able to offer a double discount this Memorial Day to say thank you to the military personnel and their families.
Peoria, IL (PRWEB) May 01, 2015
USAirPurifiers.com, a Midwestern firm specializing in the sale of high quality residential and commercial air purification systems, has announced that it will be offering an additional 10% discount to military members on all Austin Air products. This promotional special comes just in time for Memorial Day, when we remember and honor the service and sacrifice of military personnel.
Austin Air air purifiers are known for their economical function, high quality, and long filter lifespans. Filters on these units will last 5 years between changes in almost any conditions, and the brand is well known as one of the best when it comes to home air purifiers. The military discount can be used by typing in the coupon code "military10" at checkout on http://www.USAirPurifiers.com.
This promotion is, according to Dick and Barb Lulay, joint owners of the company, much more than simply a coupon code. Dick Lulay is a 30 year retired military veteran, and as such, the family owned business is well aware of the values and sacrifices of the brave men and women of our military. This special promotion gives the company a chance to extend a great deal to the people who work so hard to protect the rest of us.
About the Business:
Barb and Dick Lulay's customers are passionate about naturally reducing their risk of disease. Their customer service and product expertise make shopping with http://www.USAirPurifiers.com and http://www.OttersDream.com an ideal experience. With a full line of natural products such as air purifiers, natural supplements, green cleaners, weight management and paraben free skin care, families find they can conveniently do their household shopping online with home delivery. As successful business owners, the Lulays offer a mentoring program for other aspiring entrepreneurs. They present exceptional marketing tools and a training program that shows how to generate immediate income as well as long term passive income.