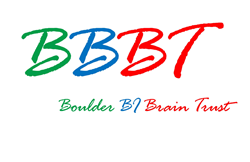 We are thrilled to participate in this year's BBBT event and share how Looker is helping some of the best and fastest growing companies create data drive cultures. -- Zach Taylor, head of product marketing at Looker
Boulder, Colorado (PRWEB) April 29, 2015
On Friday, May 1, 2015, Looker's Founder and CTO, Lloyd Tabb, and Product Marketing Lead, Zach Taylor, will brief BBBT on Looker's web-based business intelligence platform that brings people and data together, in context.
Looker puts actionable data in the hands of the people who need it most, through a unique data description language called LookML. With LookML, analysts can create and curate custom data experiences — so any employee can explore and utilize the data that's most relevant to them.
"We are thrilled to participate in this year's BBBT event and share how Looker is helping some of the best and fastest growing companies create data drive cultures," said Mr. Taylor. "As we continue to hone our product-market fit and messaging, the deep industry experience of the BBBT provides a valuable perspective."
"The BI industry has spawned many new, innovative, and exciting companies in the last few years. Looker is definitely one of them," said BBBT Founder, Claudia Imhoff. "The Looker modeling language (LookerML) promises to make data transformations and complex integration logic into a flexible and reusable metadata layer -- something so needed in all BI environments for analysts and business users to get insights faster and more reliably."
A podcast summarizing the presentation will be available at the BBBT podcasts page and a video of the presentation will be available at the BBBT videos page.
About BBBT
The Boulder Business Intelligence Brain Trust has served the BI industry since 2006. It is a consortium of over 180 industry analysts, experts, and practitioners from around the world. BBBT hosts BI industry vendors who provide extended, interactive briefings, streamed live as webinars exclusively to BBBT members. It's a reciprocal arrangement, the members receive the latest information on current and planned BI tools and technologies, and the vendors get valuable feedback on their offerings, marketing, and messaging.
About Looker
Purpose-built for the next generation of analytic databases, Looker integrates with Amazon Redshift, Teradata Aster, HP Vertica, Greenplum, Impala, Bigquery and Spark, among others. More than 250 industry leaders trust Looker to unleash the power of their data, including Yahoo!, Warby Parker, Asana, Instacart, Docker, Venmo, Upworthy, Gilt and more. The company is headquartered in Santa Cruz, California, with offices in San Francisco, New York and London. Investors include Meritech Capital Partners, Redpoint Ventures, First Round Capital, Sapphire Ventures, and PivotNorth.