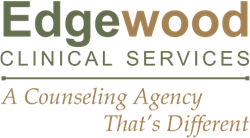 There is more need than ever to help build skills and provide the understanding people want in our very challenging world.
Naperville, IL (PRWEB) May 01, 2015
The Edgewood Clinical Services, specialists in helping families and single parents guide their children through tough times, is expanding into North Naperville. Edgewood Clinical Services President Adam Russo announced the company will open its third office at 600 East Diehl Road, Suite 110, on May 4th. With more than 10 years of serving Naperville, Russo said, "Because of our focus on helping build single adults, strong families and children, there is more need than ever to help build the skills and provide the understanding people want in our very challenging world. Our new facility and our clinicians will meet that increasing need."
With two offices currently in central Naperville and Plainfield, the new location will allow Edgewood to better meet the needs of residents throughout the entire Naperville area.
The north Naperville location will also complement Edgewood's ongoing collaborations with Naperville School District 203 and Wheaton-Warrenville School District 200. For several years, Edgewood has worked with District 203 to provide teacher training programs, consultation services and behavioral plan development. With District 200 and 204, Edgewood is expanding its partnership and developing a parent education workshop titled "Helping Kids Learn to Fail," which Edgewood delivers throughout the school year.
Russo was pleased that Edgewood's top rated clinicians in the area of family and children counseling will rotate through the three locations. This group is led by Edgewood's physician, Dr. Christopher Sinnappan, who is one of the few psychiatrists in the area who works with children as young as age four through adulthood. The full breadth of Edgewood services will be available at the new location, including counseling for children, teens and couples, psychiatric evaluations and behavioral assessments.
"Our growing agency offers a diverse range of skills and specialties," stated Edgewood CEO Russo, "and we are committed to providing guidance and insight to help people improve their lives. With our new office, we look forward to building new relationships with the community of north Naperville and surrounding areas."
Visit http://www.edgewoodclinicalservices.com to learn more about Edgewood Clinical Services. For clinical questions, contact Clinical Director Kate Culen at kate(at)edgewoodclinicalservices(dot)com. To schedule an appointment, contact Intake Supervisor Amanda Kunzer at amanda(at)edgewoodclinicalservices(dot)com or call our offices at 630.428.7890.
About Edgewood Clinical Services
Edgewood Clinical Services is a premier counseling organization that provides comprehensive counseling and mental health services throughout Naperville, Plainfield and surrounding communities. Services include counseling for children, teens, individuals and couples; anger management counseling; substance abuse counseling; psychiatric testing and assessments; autism evaluations; and community workshops and continuing education training. To learn more, visit http://www.edgewoodclinicalservices.com.