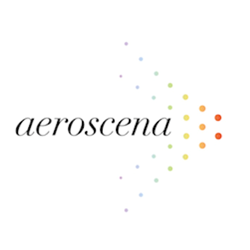 Being immersed in the energy surrounding the Cleveland Clinic...will only help propel us forward as we continue to blaze new trails for inhalation therapy.
Cleveland, OH (PRWEB) June 17, 2015
Interest in the therapeutic value of essential oils is skyrocketing. Aeroscena® is once again at the forefront of this movement and is in an even stronger position to advance research in the field of essential oil-based inhalation therapy. Having immediate access to the invaluable resources of one of the top research hospitals in the world will allow Aeroscena® the freedom to continue to develop groundbreaking products, including both essential oil formulations and inhalation therapy technologies.
Aeroscena® -- Setting a New Standard for Natural Medical Therapies
Like most natural therapies, essential oil-based treatments are not currently regulated by the FDA. As a result, efficacy goes undocumented, and potency and purity cannot be guaranteed. By providing scientific proof of the benefits of essential oil-based inhalation therapies via the same rigorous research protocols and methodologies used by traditional pharmaceutical companies, Aeroscena® is truly changing the face of medicine, putting their mission to be first to gain FDA approval for aromatherapeutics well within reach.
"We are very pleased with our new location," said Mark Kohoot, founder and CEO of Aeroscena®. "Being immersed in the energy surrounding Cleveland Clinic and its Innovations team is incredibly inspiring and will only help propel us forward as we continue to blaze new trails for inhalation therapy as an effective adjunct to patient care."
Aeroscena® -- Formulating Revolutionary Therapies
Aeroscena®'s new home near one of the country's top research hospitals, creates new momentum for the company and only strengthens their belief in the potential for aromatherapy to be a viable, effective treatment alternative for certain medical symptoms and conditions. With new headquarters at the GCIC facility adjacent to the Cleveland Clinic campus, set amongst some of the most innovative companies in the world, Aeroscena® will continue its intensive research and product development, with the ultimate goal of creating a new category of evidenced-based medicine.
For more information about or to purchase Aeroscena®'s Ascents™ clinical aromatherapy system, visit ShopAscents.com.
Founded in 2010, Aeroscena®'s mission is to give individuals control over their own well-being using 100% natural, clinically-backed aromatherapy solutions. Our products are recommended by doctors, used by hospitals™. Aeroscena® LLC is a privately-held company headquartered in Cleveland, OH.