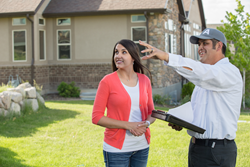 'Our goal is to provide customers with a first class experience!' - Vess Pearson, President
Provo, UT (PRWEB) April 30, 2015
Alterra Pest Control recently announced expansion this spring into five additional states including Nevada, Kentucky, Pennsylvania, Delaware, & New Jersey. This expansion includes the metro areas of Las Vegas, Cincinnati, Dayton, Philadelphia, Trenton, and Cherry Hill. With over 200,000 customers serviced, Alterra is set to reach 300,000 customers by fall 2015.
Founder and CEO David Royce credits Alterra's rapid success to the company's 10 core values he and his CXO created in collaboration with Alterra's employees. These core values have helped create a fun work environment that focuses heavily on employee happiness and premium customer service. Alterra's president Vess Pearson said, "Our goal is to provide customers with a first class experience. To do this, we attract a special individual to serve our clients, and provide him/her with a unique culture, comprehensive training programs and management opportunities across the country."
Alterra has been recognized nationally over the past twelve months for multiple awards. In May 2014, PCT Magazine congratulated Alterra as the #1 fastest growing pest control company in North America. That same year, Alterra was awarded Utah's #2 Startup to Watch by Utah Valley Business Q. Then in spring of 2015, Alterra's CEO David Royce was listed as an Ernst & Young Entrepreneur of the Year finalist.
Founded in 2012 and having expanded into more than 1,300 cities, Alterra has mastered its mission of responsibly protecting families and the environment. Alterra differentiates itself from competitors by utilizing the most progressive products while maintaining high environmental standards, and is a proud member of the EPA's Pesticide Environmental Stewardship Program. Alterra has also partnered with the United Nation's nonprofit Nothing But Nets, and dedicates a portion of company profits annually to send insecticide-treated bed nets to help save the lives of millions from malaria in underdeveloped countries.