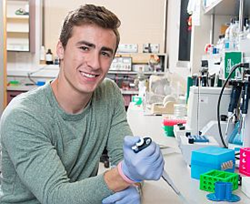 You can get the emails, names of advisers, and even the phone number to reach the financial aid offices directly.
Phoenix, AZ (PRWEB) April 29, 2015
The medical field has continued to grow as a result of the aging baby boomer generation, the advances in the field, and the overall increased need for proper medical care. Because of this growth, medical schools and medical majors have become very sought after, from those seeking to be specialty doctors to others who want to work as paramedics, medical assistants, or dentists. With so many fields of medicine available, it's hard to know what you are best suited for and – more importantly – if you qualify for entry into a medical program.
An online leading medical school information provider, MedicalSchoolsinUSA.com, has released the 2015-2016 admission requirements for many west coast medical schools. The list includes exactly what prospective students want to know before applying to a program.
"Each school and program has the financial aid contact information listed first, as this is often hidden or difficult to find on a school's website. You can get the emails, names of advisors, and even the phone number to reach the financial aid offices directly," explained spokesperson Stephan Trumball. "We also provide direct emails and phone numbers to the medical program advisors and leaders, and from there we also list more detailed information."
Trumball explained that most of the programs have their requirements, including GPA, pre-requisite classes, and letters of recommendation needed listed on the MedicalSchoolsInUSA site. In addition, prospective students can access detailed information on tuition, including out-of-state costs, room and board, and even the cost of supplies for certain medical majors.
"If available, we include course information for the upcoming semester and year so that readers can have a better understanding of what they would be facing if they started the program," said Trumball. "We do this because it's no secret that school websites are not easy to navigate or retrieve information from. They want you to come in, which isn't an option for everyone. The alternative is being put on hold on the phone, but we work to bypass all that so prospective students can get the information they need right away."
To view medical schools and programs along the west coast, visit MedicalSchoolsInUSA.com.