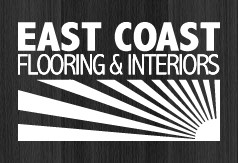 Eau Palm Beach already has an amazing style, and we wanted the remodel to add to that. We selected and installed 12,000 yards of customized Axminster carpet designed just for this property, as well as 27,000 yards of guestroom carpet in 600 of their rooms
Pompano Beach, FL (PRWEB) April 30, 2015
The Eau Palm Beach has always been about Palm Beach re-imagined for guests, and thanks to a new renovation from the flooring installation professionals at East Coast Flooring & Interiors, their "Miles Away from Mainstream" philosophy has never been truer.
New Look, New Feel
Eau Palm Beach sits on seven acres of private beachfront property, complete with lush tropical gardens and the breathtaking views South Florida is known for. With amenities that include spa cabanas, fire pits, state-of-the-art everything, and comfortable spaces for guests to relax, it's the perfect setting for those on a retreat or those in the midst of a business conference. The updates from East Coast Flooring & Interiors only add to the style this resort has always offered guests.
"Eau Palm Beach already has an amazing style, and we wanted the remodel to add to that. We selected and installed 12,000 yards of customized Axminster carpet designed just for this property, as well as 27,000 yards of guestroom carpet in 600 of their rooms," said Brett Lewin, Account Manager.
East Coast Flooring & Interiors, though, specializes in exceeding expectations, so they took things a bit further. They worked to create a new feel in rooms and corridors with gorgeous paint and wallpaper. The lobby wasn't even left untouched in this process.
"We wanted to maintain the sophistication of the lobby that this property exudes naturally, so we completed marble throughout to give it the luxurious touch it truly needed," said Robert Higgins, Project Manager.
The results throughout the hotel are nothing short of stunning.
Award Winning Beauty
Eau Palm Beach has a new look, but it promises the same great level of service. Being a AAA Five Diamond Award winner for the past two years, this is one resort you'll certainly want to visit to see the work of East Coast at its best.
About East Coast Flooring & Interiors
East Coast Flooring & Interiors has been the premiere South Florida flooring contractor since 1985. A privately held, family owned and operated company, their extensive selection, exceptional service, and high quality work have become part of the landscape of South Florida homes and businesses alike. Visit http://www.eastcoastfl.com/ directly for more information, or for any flooring installation needs.