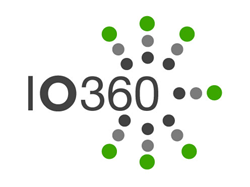 The most well-rounded program to support those leading the immuno-oncology movement
New York, New York (PRWEB) May 05, 2015
The Conference Forum announced today the launch of Immuno-Oncology 360°, the first program to combine business and clinical development strategies with scientific updates to prepare the market for accelerating immuno-oncology clinical trials. Taking place at Faculty House, Columbia University on June 29-30, Dr Axel Hoos, VP, Oncology R&D, GlaxoSmithKline and conference chair opens the program followed by keynote speaker, Dr Drew Pardoll, Abeloff Professorship of Oncology and Director of Cancer Immunology Johns Hopkins University.
"With an increasing amount of immuno-oncology (IO) drugs receiving breakthrough FDA approval status and entering fast-tracked clinical trials, we felt an obligation to deliver the most well-rounded program to support those leading the immuno-oncology movement," said Kate Woda, Conference Director for the Immuno-Oncology 360° program.
The Immuno-Oncology 360° program is developed in partnership with industry, academia, the investment community, government and providers to enable attendees to gain a panoramic perspective. This includes how to optimize clinical strategy, investigate scientific models and approaches to IO and how to capitalize on market opportunities that will ultimately help revolutionize the way cancer is treated.
"Immuno-Oncology has the potential to become the mainstream therapy for all cancer," said Dr. Howard Kaufman, Chief Surgical Officer and Associate Director of Rutger's Cancer Institute of NJ in an interview with The Conference Forum. "We are getting very long term durable responses from cases we think can maybe even cure with this therapy."
The speaking faculty at Immuno-Oncology 360° includes:
Roy Baynes, MD, PhD, SVP, Global Clinical Development, Merck Research Labs
Arie Belldegrun, MD, FACS, Chairman, President and CEO, Kite Pharma
Tai-Tsang Chen, PhD, Executive Director / Adjunct Assistant Professor of Biostatistics, Bristol-Myers Squibb / Columbia University
Jason Coloma, Global Head Venture & Innovation, Roche Pharmaceuticals
Laurence J.N. Cooper, MD, PhD, Director, Immunology Laboratory of Physician Scientists, Department of Immunology, University of Texas, MD Anderson Cancer Center
Greg Dombal, Chief Operating Officer, Halloran Consulting Group
David Donabedian, PhD, VP and Head, Ventures and Early Stage Collaborations, AbbVie
James Gulley, MD, PhD, Head, Immunotherapy Section, Director, Medical Oncology Service, Office of the Clinical Director, Center for Cancer Research National Cancer Institute
Omid Hamid, MD, Chief, Translational Research and Immunotherapy / Director, Melanoma Therapeutics, The Angeles Clinic and Research Institute
Axel Hoos, MD, PhD, Vice President, Oncology R&D, GlaxoSmithKline
Ramy Ibrahim, MD, Clinical Vice President, Immuno-Oncology, AstraZeneca
Michael Kalos, PhD, Chief Scientific Officer, Cancer Immunobiology, Eli Lilly and Co.
Howard Kaufman, MD, FACS, Chief Surgical Officer, Assoc. Director / President, Rutgers Cancer Institute of New Jersey / Society for Immunotherapy of Cancer (SITC)
Michael King Jr., Managing Director & Senior Biotech Analyst, JMP Securities
Ira Klein, MD, MBA, FACP, National Medical Director, Clinical Thought Leader, Office of the CMO, Aetna
Philippe Lopes-Fernandes, SVP & Head of Global Licensing & Business Development, EMD Serono
Jennifer Mataraza, Principal Investigator, Oncology Biotherapeutics, Novartis
Ian McCaffery, PhD, Head, Companion Diagnostics, Oncology Biomarker Development, Genentech Inc.
Drew Pardoll, MD, PhD, Abeloff Professorship of Oncology and Director of Cancer Immunology, Johns Hopkins University
Anna Pavlick, DO, Associate Professor, Hematology and Medical Oncology, Medical Director, Clinical Trials Office, Perlmutter Cancer Center, NYU Langone Medical Center
Edith A. Perez, MD, Deputy Director at Large / Group Vice Chair, Mayo Clinic Cancer Center / Alliance for Clinical Trials in Oncology
Andrea Perrone, MD, Head of Clinical Imaging, Translational Medicine, Merck
Leonard Saltz, MD, Chief, Gastrointestinal Oncology Service and Head, Colorectal Oncology Section, Memorial Sloan Kettering Cancer Center
Michael Schmidt, PhD, Director, Biotechnology, Leerink Partners
Mark Simon, Partner, Torreya Partners
Elena Spanjaard, PhD, Director, Worldwide Research & Development, Regulatory, Pfizer
Robert Stein, MD, PhD, Chief Scientific Officer, Agenus, Inc.
Mary Stober Murray, MBA, Associate Director, Advocacy, Bristol-Myers Squibb
William Tunno, Head of Global Oncology, Patient Advocacy and Professional Relations, Boehringer Ingelheim
Kristin Viswanathan, Director, Health Policy and Research, BIO
Robert Wasserman, MD, VP, Oncology Global TA Head, Medical Leadership, Covance
Tal Zaks, MD, PhD, Chief Medical Officer, Moderna Therapeutic
For more information about the Immuno-Oncology 360° program, visit http://theconferenceforum.org/conferences/immuno-oncology-360/overview/
About The Conference Forum:
The Conference Forum develops specialized events for professionals in the life science and healthcare industries. We currently offer conferences for R&D leaders, clinical development professionals, biotech executives, VCs, drug delivery specialists and pharma/generic government directors. Our mission is to create the best content, exchange ideas and solutions among peers and provide quality networking for Pharmaceutical and Biotech professionals. http://www.theconferenceforum.org
About Society for Immunotherapy of Cancer (SITC):
SITC is a 501 (c)(3) non-profit medical professional society of influential scientists, academicians, researchers, clinicians, government representatives, and industry leaders from around the world dedicated to improving cancer patient outcomes by advancing the science and application of cancer immunotherapy. http://www.sitcancer.org