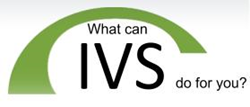 Peoria, Illinois (PRWEB) April 30, 2015
Illinois Virtual School (IVS) is once again expanding options to meet the needs of Illinois students. IVS has had a long history of providing innovative and effective supplemental services to schools and families across Illinois in order to help guarantee access to high quality education for all public, private and homeschool students. IVS is proud to announce the addition of Physical Science and two electives to the Credit Recovery catalog for summer enrollment as well as Computer Concepts & Software Applications and Orientation to Health Occupations to the Full Service catalog. Both new Full Service courses are foundational courses required under ISBE's College and Career Readiness CTE area matrices.
IVS will also be adding a full year Beginning Computer Programming course with plans to add an Intermediate Programming course later in 2016. These catalog enhancements are in direct response to school, parent and student feedback. In addition, many school districts are now requiring computer coding or training in information technology for their students; IVS is happy to fill these gaps for partner schools.
In the past year IVS Credit Recovery has proven to be a very popular option, helping students stay on track towards graduation through teacher managed, self-paced prescriptive content. The IVS Credit Recovery program is now at fourteen courses including: American Literature, Algebra 1, Algebra 2, Biology, British Literature, College and Career Prep 1, College and Career Prep 2, English 1, English 2, Geometry, US History and World History. The new Physical Science Credit Recovery course is available for immediate enrollment, College and Career Prep starting May 18. Credit Recovery remains at $70 per 10 week enrollment for the 2015-2016 school year.
The new CTE and Computer Science courses will be available starting with the August 25th start date. For a complete list of IVS start dates and courses visit the IVS website.
By remaining focused on listening to partners, IVS has once again proven that it is an institution that puts the needs of Illinois students first.
Illinois Virtual School is a program of the Illinois State Board of Education and is available to all students in Illinois. IVS has been providing fully online Middle and High School courses since 2001 and Professional Development solutions for Illinois educators since 2009. IVS has a 92% completion rate in Full Service courses and is approved by the NCAA and College Board.
To learn more about IVS please visit: http://www.ILVirtual.org or call 309-676-1000.