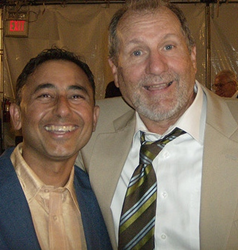 Distance should not be an obstacle to cure presbyopia with presbyopia surgery.
los Angeles, CA (PRWEB) April 30, 2015
Khanna Vision Institute announced it's expanding into Marina Del Ray to better serve the population of Marina Del Ray suffering from presbyopia. The medical director Dr. Khanna said, "We listened to the requests of people of Marina Del Ray. There was a need for a center to offer presbyopia surgery. We are please to have filled this vacuum."
Presbyopia or aging eyes is the inability to read up close as a person reaches fifty years of age. The condition progressively worsens till even computers cannot be seen. People who were already wearing glasses have to switch to bifocals or trifocals. These type of glasses are not very convenient. Presbyopia surgery can cure presbyopia. The most popular procedure is removing the dysfunctional natural lens with a synthetic biocompatible lens implant. This procedure requires advanced skill, experience and latest technology. Dr. Khanna has been providing presbyopia correction surgery for over two decades.
"Patients suffering from cataracts can also benefit from presbyopia surgery," said Rajesh Khanna, MD. "People will find the location convenient as it is on the campus of Marina Del Ray Hospital". It is also near Marina Del Ray Hotel. Even out of town patients would benefit from the proximity of the location to Los Angeles (LAX) airport.