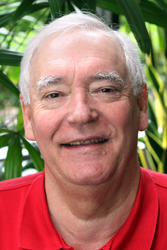 Orlando, Florida (PRWEB) April 30, 2015
Cuhaci & Peterson Architects, Engineers, and Planners, a national architectural and engineering services provider, announces the addition of Stephen Roberts as Director of Sales. In this role, Roberts will work with firm's principals and sales staff to manage firm wide direction and initiatives related to the development of new clients and opportunities that support the corporate strategic plan.
Vice President of Operations, Greg Simpson said, "Steve's extensive experience with private development and real estate allows him to provide a new perspective to C&P regarding our sales efforts, as well as, how to integrate a more proactive approach to developing new work and expanding our scope of work with our current clientele. We're excited to have him on board!"
Roberts comes to Cuhaci and Peterson with more than 40 years of experience in retail development; a graduate of the Georgia Institute of Technology, Roberts has worked with firms such as Candler & Griffith, U.S. Shopping Center and Stafford Properties, Inc., as well as heading up his own firm, The Roberts Group, Inc. Roberts has worked with many top retailers and had a part in developing numerous shopping centers in Alabama, Florida, Georgia, Indiana, North Carolina, South Carolina and Tennessee. In addition to being a seasoned professional in the retail development industry, Roberts is a member of the International Council of Shopping Centers.
Cuhaci & Peterson is a national A/E/P firm specializing in commercial design. Headquartered in Orlando, Florida, since 1978, the firm also has offices in Philadelphia and Boston and is registered in 49 states. Cuhaci & Peterson offers Architectural, SMEP Engineering, Landscape and Planning services on a variety of project types, as well as, In-House Permitting and Interior Design.