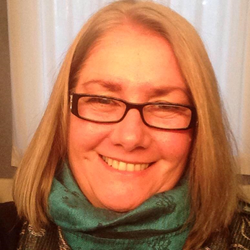 She was also featured on HGTV's Landscaper's Challenge
Raleigh, NC (PRWEB) April 30, 2015
Super-Sod welcomed aboard Shannon Hathaway who is currently based out of their Raleigh store located in the State Farmers Market. She will relocate to their new location in Cary, North Carolina when it opens this summer. She will serve the region as sales representative and in customer support. Her main products are Super-Sod's turfgrass brands Zenith and Emerald Zoysia, TifGrand and Tifway Bermuda, TifBlair Centipede and Elite Tall Fescue. She will also represent their supporting products: turfgrass seed, Allett reel mowers for homeowners and landscapers, Soil3 organic compost, and Doc's Raised Garden Kits.
For twelve years before coming to Super-Sod, Shannon was the founder and president of Green Heron Landscaping in Cary, North Carolina. During her time as a premier residential landscaper, she exclusively purchased her sod from Super-Sod and has always been an advocate of their products. She was also featured on HGTV's Landscaper's Challenge. Shannon is an animal lover and volunteers her spare time with the Wake County Animal Shelter and fosters shelter dogs and cats. She continues to reside in Cary and enjoys spending time with her two sons and her grandson.
Super-Sod is a family-run business that employs experts in turf and horticulture. One of their most popular products has been their Soil3 organic compost, delivered in a cubic yard BigYellowBag, which they make partially from composted grass clippings from their sod production. Super-Sod continues to develop new garden products, foster gardening and landscaping, and always seeks to improve their farming practices, technology, environmental stewardship, and employee knowledge.