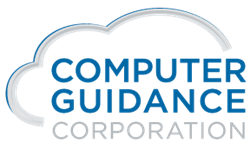 "In partnership with Computer Guidance, we achieved the move to the new platform with few issues while updating our custom programming with collaboration among all involved." Luther Burrell, VP of Administration & IT, Ivey Mechanical
Scottsdale, AZ (PRWEB) April 30, 2015
Computer Guidance Corporation, the leading developer of ERP software solutions for the construction industry, today announced that Ivey Mechanical, Inc, a customer of Computer Guidance since 1990, has successfully gone live with Computer Guidance's flagship construction ERP solution—eCMS v.4.0.
The ERP deployment was a collaborative effort between the two organizations involving eleven company locations, many specialized custom programs, over 60 concurrent users and an extensive set of eCMS applications.
Ivey Mechanical, founded in 1947, offers plumbing, HVAC, BIM and drafting, fabrication and LEED capabilities to its customers across the Southeastern United States.
The leading specialty contractor will rely on Computer Guidance's core financial applications, equipment accounting, job costing, payroll, purchasing, order processing, human resources, time and material billing, service management, enterprise content management, business intelligence and analytics applications to manage its all-encompassing HVAC and mechanical business.
Commenting on deployment, Luther Burrell, VP of Administration & IT for Ivey Mechanical, said, "In partnership with Computer Guidance, we achieved the move to the new platform with few issues while updating our custom programming with collaboration among all involved. We are pleased with the eCMS v.4.0 implementation and now we look forward to taking advantage of the new features and functionalities that eCMS v.4.0 has to offer."
"Ivey Mechanical's enterprise-class ERP implementation illustrates how a construction-specific, feature-rich and enterprise-class ERP can respond to the needs of a multi-faceted, growing specialty contractor with multiple locations across multiple states," commented Brendan Hughes, Account Manager at Computer Guidance Corporation. "We are very pleased to support Ivey's growing business and help them respond to their customers' unique business needs day-in and day-out."