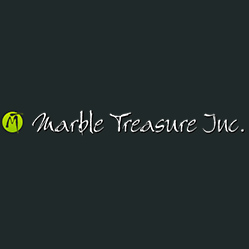 Marble Treasure can help people who are working on fireplaces, mantles, backsplashes, countertops, and more.
(PRWEB) April 30, 2015
Marble Treasure Inc. has become widely known as a premier Ontario provider for marble, quartz, and granite services and products. The company is offering customers professional design and style advice for these projects, a service that is not often conveyed by such companies.
Marble Treasure Inc. is dedicated to providing leading customer service by placing the customer at the hub of its day to day operations. "We are here to serve you and will gladly accept the opportunity to exceed your expectations," says the Marble Treasure team.
While Marble Treasure is proud to offer a large, dynamic selection of stone countertops, the company is even more excited to deliver free, no-obligation expert advice for consumers. When someone comes into the showroom or calls Marble Treasure, a friendly staff member is happy to help answer their questions. Whether they need assistance with choosing the best marble, granite, or quartz, Marble Treasure will help people find the perfect match for their style and project.
Marble Treasure can help people who are working on fireplaces, mantles, backsplashes, countertops, and more. The experienced staff happily works alongside people to make their visions a reality.
The company has quickly risen to be a leading Ontario stone provider and designer. Marble Treasure understands that conceptualizing a project from beginning to end can be a difficult task for consumers who are concerned with money and time constraints. Placing no limits on style and design, Marble Treasure can also help customers find the best deals on premium products. The company invites anyone who needs expert advice for their upcoming project to receive a free, no-obligation consultation by calling or coming into the showroom. More information can be found at http://www.marbletreasure.com.
About Marble Treasure Inc.
Marble Treasure Inc. has delivered leading granite, marble, and quartz products and services to Ontario consumers for 6+ years. The company was recently awarded by HomeStars as a best-in-class company for exemplary work and service.