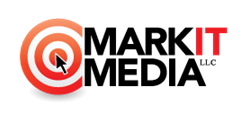 Scottsdale, Arizona (PRWEB) April 29, 2015
There is no other time in the history of commercial product or service advertising that it has been more difficult to get the attention of potential customers, and once had, to keep their attention. Due to the many forms of advertising and ways of "getting the word out" for one's premier business, or even a business that may have been technologically left behind in their advertising efforts, there are a plethora of commercial entities in the world, today, that are competing against each other to be the loudest ones heard in the ever growing gambit of consumers, cash in hand. With the advertising benefits of technology at its finest, it is easy to forget the days of old when a business was as good as the quality of its store-front sign, as the more large and colorful it was, the more attention and subsequent patrons that business ultimately received.
Advertising With a Large Format Poster
It is very important for today's businesses, especially if not quite established with regular patrons, to utilize the endless benefits of social media and email platforms to spread the word about their business and what is offered there, gathering useful contacts in the process. While a great number of individuals world wide are connected to the world wide web, many still are not due to different factors such as income level or other such demographic.
It may be tempting for a new business to use a more popular type of advertising such as the internet, but this will mean that they may not be reaching key groups of consumers who may need their products or services just as much as those who have internet and social media technology at their disposal. This is where Phoenix's Markit Media comes into the picture and saves the day, with their many choices in advertising, including their new, large format poster service.
Benefits of Using Markit Media Products
Markit Media, also serving the Scottsdale area, already offers print banners, building murals, graphics for various types of annual trade shows that go on in the area, the more popular than ever vehicle wrap advertising, and regular print posters for all types of business advertising needs. For the busy architect or building contractor, Markit Media also specializes in quality architectural drawings and customizable construction plans. If this is not enough, they have also been creating custom theatrical backgrounds for low, as well as high-end, local theatrical productions.
Serving the greater metropolis and surrounding areas of Phoenix and Scottsdale, Markit Media is more than able to give businesses what they need, at a price they can afford. With vivid, computer generated graphics and multiple sizes to choose from, Markit Media's new large format poster product is sure to become an attention getter.