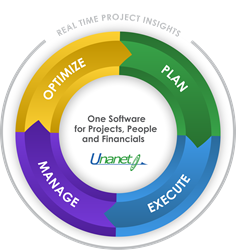 Dulles, VA (PRWEB) April 30, 2015
Unanet, a developer of services automation software that helps organizations manage projects, people and financials, has announced the Platinum, Silver and A La Carte sponsors for the 2015 Unanet Champions Conference taking place at the Coronado Island Marriott Resort and Spa, San Diego, CA from May 28-29.
BDO and Cordia Partners are Platinum sponsors. Digicon, Dragon Eye Consulting, McGladrey and SCS Inc. are Silver Sponsors. Payroll Network is the A La Carte sponsor. All sponsors are part of the Unanet Partner Network. Unanet works closely with industry-leading software, technology, infrastructure, and services companies to broaden and enhance the solution offerings to Unanet customers.
Over 200 customers and partners are expected to attend the conference. The two-day agenda includes keynotes, break-out sessions and networking opportunities with the sponsors. Keynote addresses include Alan Chvotkin, Professional Services Council, on market insights, and Mary Jo Greil, Casrson Creil Group on innovation.
Over half of the registered attendees are also attending Unanet's first ever Pre-Conference Training Sessions, taking place on May 27th. Attendees can choose one session from the following: Build a Strong Foundation on Unanet Basics, From Concept to Award then Execution to Completion and Take a Deep Dive into Unanet Financials.
Planning for the 2016 Unanet Customer Meeting is already under way and will be held in Tysons Corner, VA, April 21-22.
About Unanet:
Unanet is a leading provider of Cloud or On-Premise software for project-based organizations. Unanet delivers skills management, resource planning, budgeting & forecasting, time & expense reporting, billing & revenue recognition, and project management reporting. Over 1,000 organizations rely on Unanet to maximize staff utilization, reduce administrative costs by 90%, improve invoicing by 10X, and support forward decision-making for improved operations.