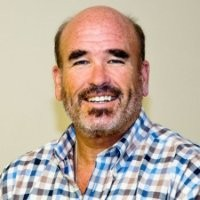 In the summer of 1993 Jim founded 'SOFA,' The Society for Financial Awareness. Between 1996 and 2006, The Society for Financial Awareness has expanded into a national presence.
Cherry Hill, NJ (PRWEB) April 30, 2015
Today's financial landscape is muddled, and charting out a plan for retirement can be daunting. As part of its educational initiatives during Financial Literacy Month, Safe Money Resource has partnered with The Society for Financial Awareness (SOFA). Together both organizations are working to connect investors with non-biased, up-to-date resources for heightening their financial awareness.
Based out of San Diego, California, SOFA is a nationwide organization of professionals of many different specialties. These individuals aim at educating and helping communities throughout the United States understand pressing financial topics and concerns. The organization was founded in 1993 and has since earned a strong reputation for excellence in consumer education nationwide.
Informational workshops and seminars are sponsored by SOFA members to boost these stakeholders' level of financial knowledge. In turn, they empower people to make educated decisions about their retirement. SOFA has a strong, diverse membership body composed of financial advisors, estate planning attorneys, accountants, insurance professionals, mortgage brokers, and other professionals. More information can be found at: http://sofausa.org/.
"It's a pleasure to join with SOFA in these efforts. Today's financial landscape is complicated, and people need resources they can trust to beat back the smokescreen," said Brent Meyer, President and co-founder of Safe Money Resource. "Our mission is to help baby boomers, seniors, and other investors across America not only become educated about their personal finance, but to feel confident they've taken the right steps for their future."
According to the National Institute on Retirement Security, 75 percent of Americans report feeling anxious about whether they are prepared for retirement. In the 2014 Consumer Financial Literacy from the National Foundation for Credit Counseling, 59 percent of adults gave themselves an A or a B on their personal finance knowledge. However, 73 percent of surveyed adults agreed and 20 percent strongly agreed they could benefit from the guidance of a financial professional.
With today's economic uncertainty, many investors have been turning to annuities as an option for their retirement vehicle. Meyer shared thoughts on why financial education is paramount for choosing an annuity, or for choosing any investment option. "Everyone's financial circumstances are different. There's no 'one-size-fits-all' solution for everyone out there," he explained. "Since retirement needs will vary, educating yourself is important. We recommend you carefully analyze your retirement needs and then determine what steps you need to take with qualified, professional help."
In determining the amount of risk a financial portfolio should be subject to, SOFA Founder and CEO Jim Chilton advocates following the "Rule of 100." "Assuming you'll have a lifespan of 100 years, take your current age and subtract it from 100," Chilton explained. "The resultant sum is the amount preferable to be subjected to market risk. If you're 60 years old, 40 percent of your financial portfolio should be allocated toward investments in volatile markets. The remaining portion should be in investments which help preserve the wealth you've accumulated."
For trustworthy, non-biased advice, Safe Money Resource offers a one-stop center at SafeMoney.com. There, information seekers can find articles, guidebooks, and other content on a plethora of pressing financial topics. Topics of coverage include annuities, life insurance, Social Security benefits, long-term care insurance, estate planning basics, sound retirement income planning principles, and more. To access this information, visit: http://safemoney.com.
Safe Money Resource also offers access to a small network of qualified, licensed wealth planning experts. Locating a dedicated, local professional to help with your financial planning is available at http://safemoney.com/local-advice/find-an-advisor.
"No matter where you're at in your financial journey, our team is here to help. Give us a call at 877.GROW.SAFE with any questions or requests," continued Meyer. "We're committed to helping you achieve the lasting retirement security you desire."