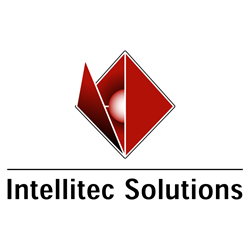 Wilmington, DE (PRWEB) April 30, 2015
Intellitec Solutions announced today that with the recent implementation of Microsoft Dynamics GP for a long term care facility in Virginia, they are now supporting senior living communities in 15 states. This growth is the result of a number of factors including strategic partnerships with clinical management packages, as well as a focus on configuring Dynamics GP to meet the unique requirements of the long term care industry. Intellitec now supports clients from coast to coast, in all 4 time zones.
Intellitec Solutions offers turnkey solutions for senior living communities who want seamless accounting, clinical and business management without compromising any of the financial power they need. Instead of limiting capabilities with an all-in-one package, Intellitec Solutions empowers their clients with robust systems that enable technology, data and people to efficiently work together. By integrating Microsoft Dynamics GP with independent clinical systems, Intellitec offers a financial management package that meets the needs of the long term care industry.
"Our continued geographic growth is a tremendous asset in supporting our clients," said Rick Sommer, Intellitec Solutions president. "It allows us to schedule site visits more efficiently, and allows our clients to visit facilities similar to themselves that also utilize our customized set-up of Dynamics GP."
Many long term care facilities and senior living communities use independent systems to manage clinical, accounting, documents, HR, and payroll. Intellitec Solutions has configured Microsoft Dynamics GP to give financial management along with the ability to integrate data with the clinical and third-party systems the long term care industry needs. This in turn has created the national presence they now have.
About Intellitec Solutions
Intellitec Solutions is a leading ERP and CRM provider strategically located along the influential business corridor between Washington and Philadelphia. Specializing in Dynamics GP, Dynamics SL, Microsoft CRM and Intacct, they have conducted thousands of engagements helping companies in diverse industries choose and implement software solutions to improve financial or customer relationship management. Using a proven system designed to maximize efficiency and business insight, Intellitec Solutions team of seasoned professionals provides value-added expertise to their clients. For more information or to schedule a demo of Intacct, please visit http://www.intellitecsolutions or call 866-504-4357
# # #
All company and product names mentioned herein may be trademarks of their respective owners.