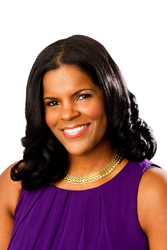 (PRWEB) April 30, 2015
Spring is the most competitive home buying season of the year and while historically low interest rates have been enticing buyers in recent years, the rising cost of rental properties is playing a major role in home buyers' decisions to enter the market, according to a recent home buying survey commissioned by Chase. The survey also found that 3 in 10 Americans are planning to purchase a home in the next 18 months and 70 percent of those planning to enter the market think this spring and summer is a good time to buy.
So, what do homeowners and homebuyers need to know about the home buying process to beat the competition and land their dream homes?
Award-winning financial news journalist, television and radio personality, and New York Times best-selling author, "The Money Coach" Lynnette Khalfani-Cox teamed up with Chase to provide financial tips for homeowners and first-time buyers interested in buying a home or refinancing their current mortgages.
Lynnette revealed top factors influencing home purchase decisions in the U.S. based on new survey findings to be released by Chase Mortgage Banking. Here are a few points Lynnette discusses:

How prices of homes and down payments can influence your decision to buy
Home prices and availability
What consumers need to know to about the mortgage process
Tips for navigating the home buying process during a competitive spring buying season
Key factors that influence decisions to purchase or wait
How will housing inventory look this year?
What do low interest rates mean for home owners and home buyers?
Rates: Rental vs. Mortgage
For more information, visit chase.com/mynewhome
About Lynnette Khalfani-Cox:
Lynnette Khalfani-Cox, The Money Coach®, is a personal finance expert, television and radio personality, and the author of 12 books, including the New York Times bestseller Zero Debt: The Ultimate Guide to Financial Freedom. As the CEO of TheMoneyCoach.net LLC, a financial education company, Lynnette oversees all content, marketing and operational efforts; serves as spokesperson for the company; and is responsible for the overall editorial direction of the company's main consumer site, AskTheMoneyCoach.com. Lynnette is a former financial news journalist, who now teaches individuals nationwide how to better manage their finances. She has appeared on hundreds of TV programs, including Oprah, The Talk, Dr. Phil, Dr. Oz, The Steve Harvey Show, The Today Show and more.